Average Reading Time: 2-5 minutes
Many businesses don't realize that organic strategies cannot exist in silos. SEO in 2018 is focused almost entirely on the user experience. In the end, your performance in organic search will be as successful as your understanding of your digital consumer.
Today's ecommerce consumer uses a variety of different applications, platforms, and devices to purchase products. Retailers must create a marketing strategy that dominates all the touchpoints within the customer journey. This includes paid search, display, social, organic, and Amazon.
A 2017 study published by Raymond James found that 52% of consumers now use Amazon as their first touchpoint for product searches (Source: GeekWire). Retailers are missing out on a huge section of potential customers if they have no presence on Amazon.
Is Amazon My Friend?
There's significant friction between retailers and marketplaces like Amazon. While brands are still relevant, the ability to retain consumers on brand loyalty alone has diminished. As a result, a symbiotic relationship needs to be established. Retailers must extend their brand on Amazon to capture the best of both worlds, reaching consumers on both their online store and Amazon.
What Are the Advantages of Using Amazon?
Search engines don't always provide the same value for product discovery and purchases. Merchants convert at 3.32% using traditional marketing tactics, while Amazon converts at 74% for Prime customers and 13% for non-Prime customers, according to a study by Millward Brown Digital (Source: Digital Commerce 360).
Since Amazon focuses so much on buyer intent and not as much on informational intent, optimization becomes more streamlined. Amazon's algorithm guides the shopper through a step-by-step process at every click. This process is very interactive and intuitive, regardless of device. While you remain unsure of a buyer's intent on a typical search engine, you'll always know it on Amazon.
Optimizing Your Brand on Amazon
As stated previously, 52% of consumers now use Amazon as their first touchpoint for product searches. That number has likely increased since the study was conducted, which is why we're emphasizing it. Retailers simply can't afford to ignore Amazon if they want to maximize their online success.
Fortunately, Amazon Stores offer brands the ability to make microsites for free within the Amazon environment. That means you can truly own your branded experience on Amazon. Plus, consumers get the peace of mind that they're shopping directly with your brand and not through a private reseller or imitator.
Creating a Brand Store on Amazon
You can properly optimize your brand on Amazon by taking advantage of these features.
Custom Product Addition:

Add your handpicked products within a dynamic framework for a responsive design.

Sales & Promotions:

Add social media and promotional buttons and promote with integrated tools.

Brand Design:

Use the available Amazon templates and customize for best results.
Finding Your Brand Store
Right now, there are limited ways for consumers to discover your brand store and most are heavily reliant on branded searches. These include:
Clicking the brand name on a product listing.

Doing a search for the brand on Amazon and clicking on a headline ad in the results.

Doing a search for the brand on Google.

Direct links to the store.

Paying for a sponsored headline ad.
Key Challenges of Amazon
However, you may still experience obstacles in trying to establish yourself on Amazon. These include the following:
Newer pages still don't outrank category pages in many searches.

Brands must proactively claim their listings and participate on Amazon to take advantage.

Awareness is low for shoppers, as most still don't know about this feature.

Competitors can exploit your brand with paid ads if you're not listing. For instance, a search for "Nike" on Amazon leads right to an ad for Under Armour, one of their key rivals.
Ranking Your Brand Store
Simply creating a brand store isn't enough. You also need to ensure the store is consistently optimized so it ranks better. Keep the following in mind:
Google is indexing Amazon brand pages.

These pages are new, so it will take time to rank higher.

It'll be easier to rank your brand than rank your products.
What Is the A9 Algorithm & What Does It Do?
A9 is the name of Amazon's search algorithm. Amazon uses this algorithm to rank the results for product searches on its site. However, ranking well on Amazon isn't the same as ranking well on Google. To help your products separate themselves from the pack, consider these core factors that make up the A9 algorithm:
Navigation:

By focusing on its navigation, Amazon makes the retailer's job easy.

Selection:

The product selection in search results is based on reviews and best conversion rate.

Immediate Close (CTR):

The top results are usually those with the highest conversion rates.

Affinity & Social Marketing:

The algorithm will provide products based on what others usually buy after purchasing this product.

Maximize Potential:

The algorithm matches the shopper's expenditure history and maximizes the sale.
A9 Algorithm: Indirect Factors
Several other elements don't directly factor into the A9 algorithm but can still affect your ranking. These include:
Fulfillment Type:

 Prime products rank higher.

Reviews:

 Higher review ratings generally lead to better rankings.

Images:

Better images mean better CTR, which results in higher rankings.

Brand & Product Content:

 Detailed information with links, images, and bulleted features rank better.

Paid:

Amazon sponsored ads support all organic efforts.

Promotions:

Sales which drive increases in CTR can improve rankings as well.
How to Succeed on Amazon
Pay attention to every element of the A9 algorithm. Amazon focuses on products that convert, not those with the most keyword usage. In short, Amazon is already utilizing what Google is now moving toward.
"Optimizing for customer conversion first, while including important keywords will help with the A9. Brands should recognize that Amazon product listings show up in the top paid and organic spots on Google search (sometimes above the Brand's own site) so how you optimize your titles and bullets plays a key role in what off-Amazon customers see."

— Joseph Hansen, CEO of Buy Box Experts (Source: SEMrush)
Keyword Research
Keyword research remains extremely important on Amazon search. However, your focus should be on keywords with high conversion intent rather than high volume. Borrow keywords from your search marketing campaigns to get started. Find the keywords most likely to match the purchase intent of your customers.
Pick the Right Categories
The Amazon algorithm is based on its category index. Placing your brand or products in the incorrect category can cause you to become invisible. Be very specific to avoid any confusion for users. Learn the category requirements via:  https://services.amazon.com/services/soa-approval-category.html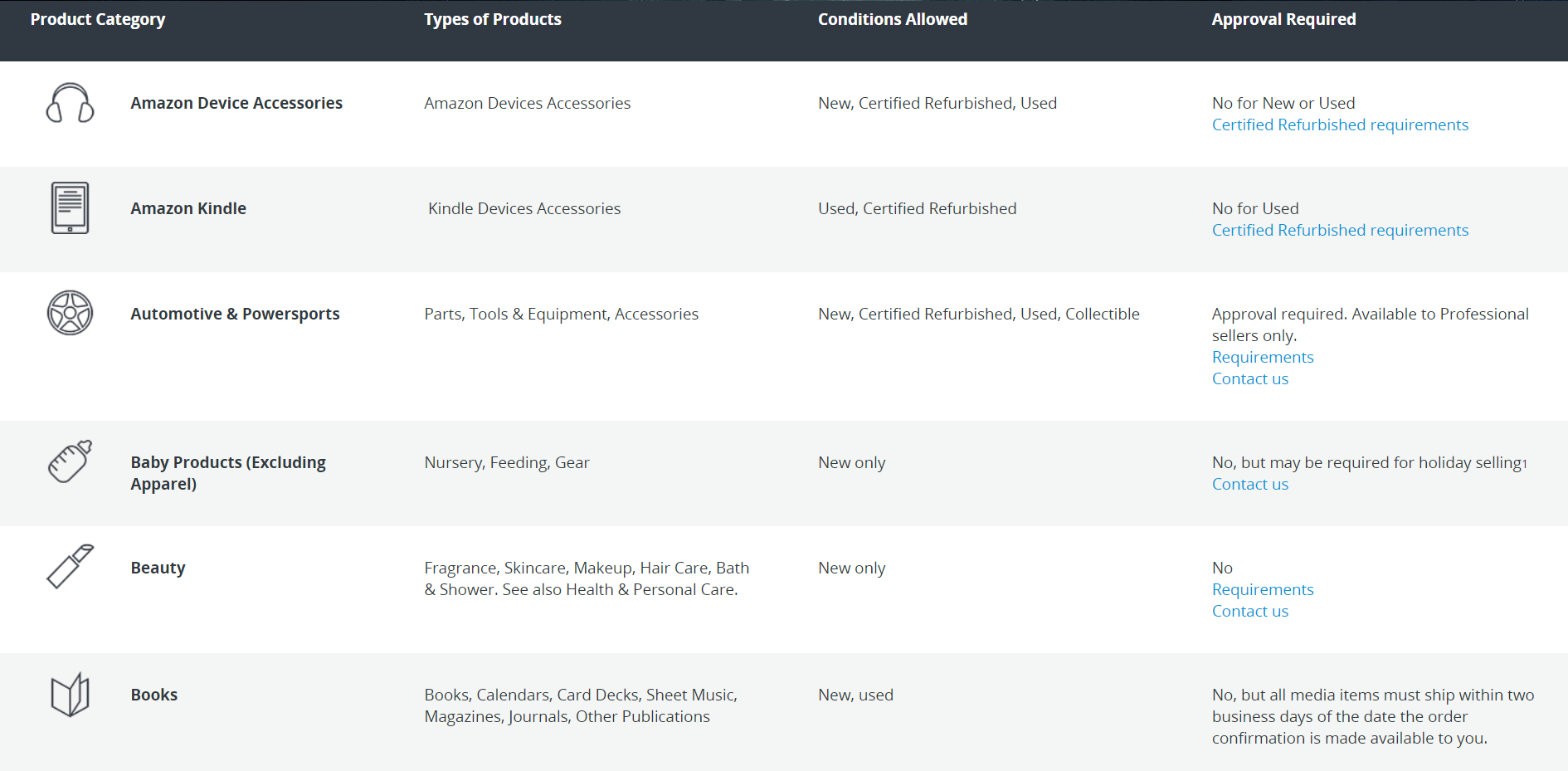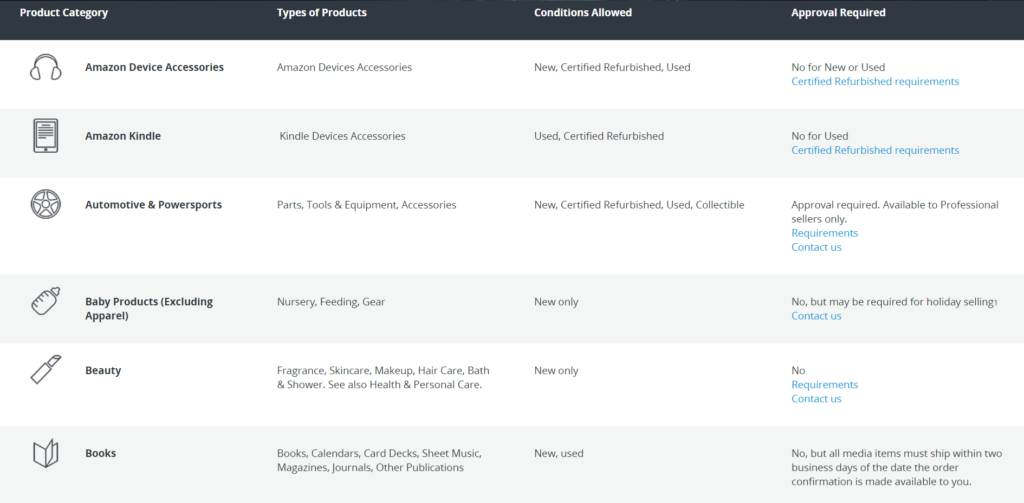 Title Optimization
An effective product title is the most important ingredient, as this gets you the highest CTR. You should leverage keywords without stuffing. Be brand-focused and concise. Optimized titles should have both the brand name and product name. Consult the Amazon guide for the format to use for each specific category. An example is:
[Brand] + [Feature] + [Material] + [Key Ingredient] + [Product Type] + [Model Number] + [Size] + [Package Count] + [Color] + [Flavor]
Search Term Optimization
This is where you can gain a competitive edge. You have 250 characters including spaces for optimizing search terms. Utilize the keyword research you've done. Use synonyms and associations, but don't repeat keywords. Focus on long-tail keywords and one or two competitive terms.
Product Description Optimization
This is where you add competitive keywords or highly searched terms. The algorithm does utilize product features, and this will help your products convert better. The descriptions need to be specific to what the user is searching for and what they want to read. Add links, bullets, and be clear. The minimum length is 200 characters and accuracy becomes essential.
Organic & Paid Synergies
Optimizing your organic listings will have a big impact on your search listings as well. If you're using auto-targeted sponsored campaigns, having optimized product details will help quickly identify keywords and search terms that convert the most. This will allow you to create manual sponsored product campaigns and bid more aggressively for top converting keywords.
TL;DR
With so many consumers now turning to Amazon as the first stop in their purchase decisions, retailers risk losing these potential buyers at their own peril. Creating an Amazon brand store is an easy way to sell your products on Amazon while retaining your own brand identity and distinct branded experience.
To make sure customers are finding your products, understand the Amazon A9 algorithm and optimize every part of your product pages, including categories, titles, search terms, and product descriptions.