We are proud of our strategic partners.
Together, we relentlessly strive towards driving greater value for our customers. Explore our partners below.

NetElixir joined Alumio's partnership network in 2021. Through our partnership with Alumio, an integration product platform for commerce connectivity, we can deliver high-quality websites, with effortless maintenance and customer support. Learn how NetElixir + Alumio work together to build a fully integrated e-commerce website to grow your digital presence.

In 2018, NetElixir and Acceleration Partners partnered to help our clients with the strategic management of their brand's affiliate partnerships such as business development partners, influencers, other brands, mass media sites, social responsibility organizations, podcasters, and so much more. By helping our clients cultivate a strong partner ecosystem, we can ensure they are better positioned for success by having access to the support they need to achieve their goals.

NetElixir and BWG partnered in 2019 to collaborate on sharing the latest trends and unique insights with fellow industry experts and retailers. Through BWG's exclusive events, NetElixir can further share our primary research into real-time customer behavior and e-commerce trends and speak directly with those who are interested in our insights.

NetElixir and eBridge Connections partnered in 2021 to more efficiently move and integrate critical data between an organization's business applications and their accounting system. eBridge Connections provides a seamless flow of internal data, while NetElixir ensures your external campaigns run smoothly and profitably for an overall efficient business operation.

In 2021, NetElixir and Miva partnered to help online sellers build modern, conversion-focused Miva stores. Through the partnership, online sellers now have access to NetElixir's e-commerce site development expertise and suite of marketing solutions to build conversion-focused stores on Miva's flexible and adaptable e-commerce platform.

NetElixir and Listrak partnered in 2018 to deliver better quality email, text message marketing, and cross-channel orchestration to our clients. Our partnership unites Listrak's technology with NetElixir's consumer insights to help our clients more effectively engage with their target audience along the moments that matter throughout the customer's journey.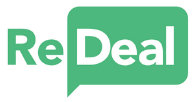 In 2021, NetElixir and ReDeal partnered to leverage smart targeting initiatives for our customers. Through ReDeal's referral program and NetElixir's high-value customer insights, we can help maximize the growth potential of your retail customers.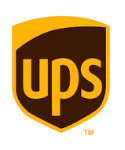 NetElixir and UPS joined forces to help retailers acquire and engage new customers online. NetElixir offers exclusive pricing and e-commerce growth packages for UPS customers, grouped into three value sets: (1) Building web development solutions to help businesses sell online from their own websites, (2) growing a comprehensive suite of demand generation solutions including paid search management, paid social management, search engine optimization, and marketplace ad management and (3) measuring web and customer analytics consulting.