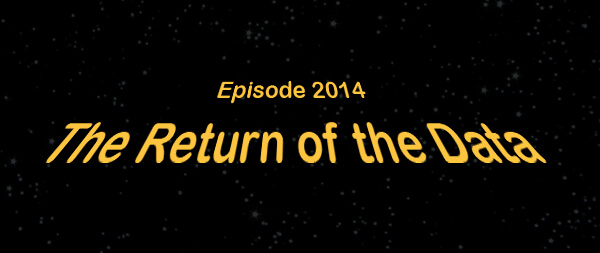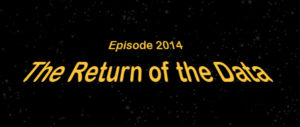 Last Year, Google Analytics shocked the digital marketing world by removing keyword information for organic traffic from their reporting. To understand the magnitude of this change, plug in a search for "Google Analytics Not Provided" and you'll find thousands of bloggers trying to navigate this drastic change with little to no success.
The information that was removed not only meant a lack of reporting capabilities for the SEO community, but also made it impossible for website owners to determine how people were getting to their site organically.
That is, until today. Google has been rolling out an update in Webmaster Tools that allows you to see what keywords your website appeared and received clicks for on a page by page level.
This graphic provided by industry veteran Cyrus Shepard outlines how this information is presented.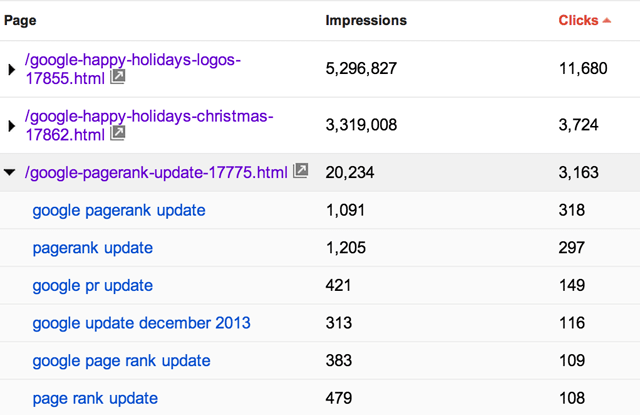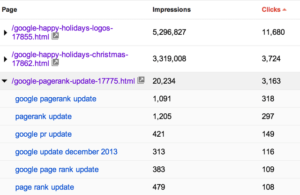 This vital data can only be accessed using Google Webmaster Tools. To gain access, first log in to Webmaster Tools, click Search Queries, and then Top Pages. Your website's pages should be listed out with expandable arrows like the screen shot above. You will then be able to view your data.
Early reports show that the information does not fully match with the numbers reported in Google Analytics. However, this is a very large step towards information reporting returning to pre-2013 levels.