The NetElixir team is finally back from the IRCE in San Diego! It was truly a privilege to be a part of the largest online e-commerce show. The diversity, number of attendees and enthusiasm levels made the IRCE very special.  We are so happy we had the opportunity to go and can't wait for the next one!
One stand out success from this year's IRCE was our NetElixir bag! We couldn't believe that we ran out of bags by the morning hours of the third day of the exhibition!
Here's a picture of the bag: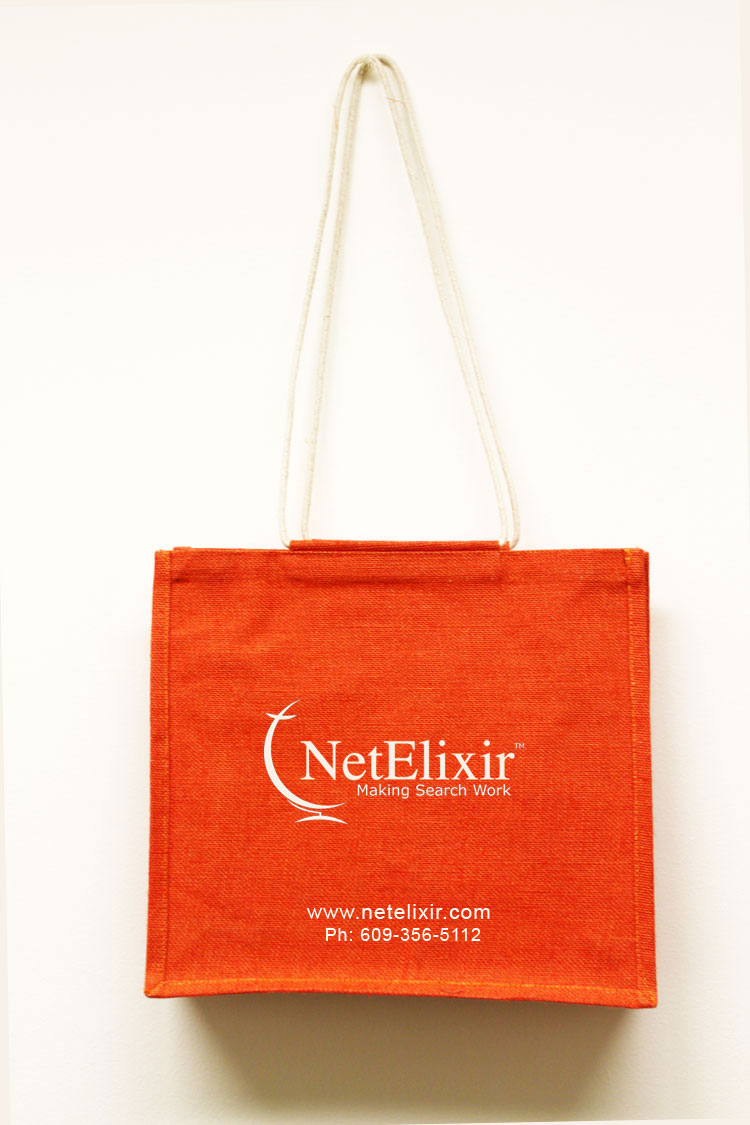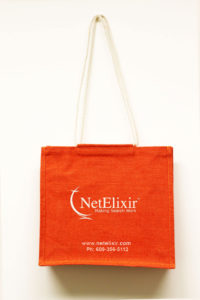 We attribute a lot of the NetElixir bag's success to it's orange color, it's hand-woven and eco-friendly jute material, and that it has been imported all the way from West Bengal, India!
If you didn't get the chance to pick one up at the show, or did not attend the show, you can still get your bag! Also, don't forget to get a copy of the newly released 2011 Fresh Ideas Workbook! E-mail me at brittany@netelixir.com & I would be happy to send you both!
–Brittany