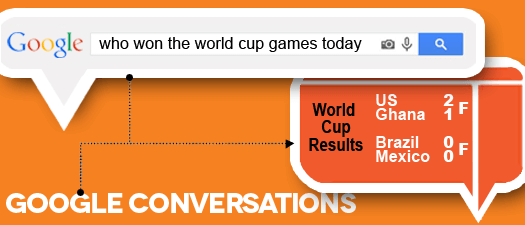 Hummingbird happened, but is your site compatible with the move towards conversational search?

I recently had the privilege of attending SMX Advanced in Seattle last week. For two days, it was nonstop discussion about what the future of Google will look like and where search marketing is headed.
There was also a Q &A session with distinguished Google engineer Matt Cutts. His demonstration on the future of search was astounding.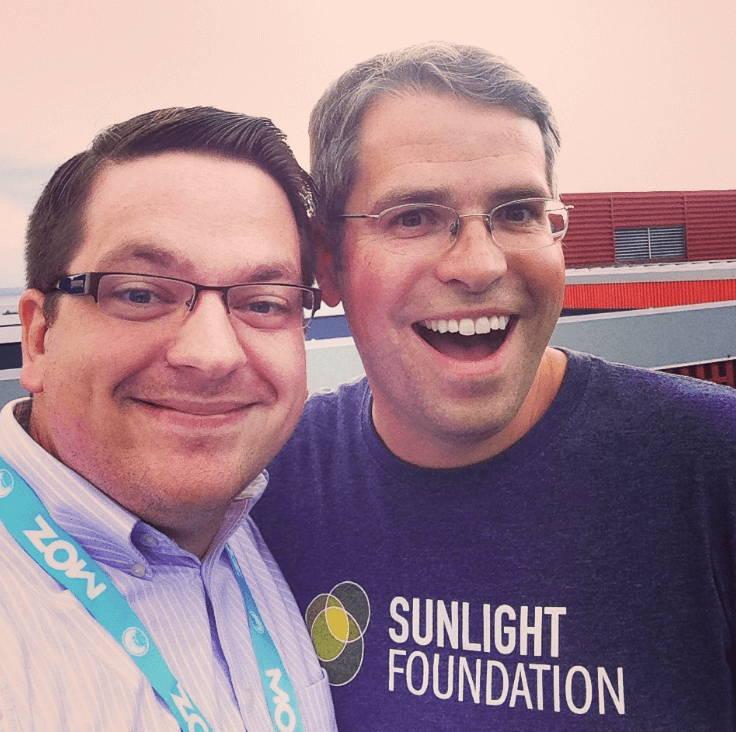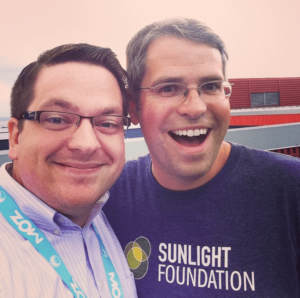 To fully display the power of conversational search, he proceeded to ask the following questions live on his smartphone. Below is a loose translation of the search(es) he performed.
1. Where is the Space Needle?
2. How tall is it?
3. When was it built?
4. Where can I eat around there?
5. How about Italian?
After each question, his phone not only returned a result relevant to each query, but to the entire conversation. So, if you follow the flow, the last question was actually "What Italian restaurants are around the Space Needle?"
Amazingly, Google gave legitimate and accurate answers. Not to be hyperbolic, but this is the future of search. The question is how to optimize your website so that when people ask conversational questions, they see your business.
Below are 5 powerful tips you can use to present your information to Google in a way they can easily understand.
1. Implement Structured Data
Structured Data essentially functions as "Standardized Code" that can be used by Search Engines for indexing. Services like schema.org offer incredibly flexible and easy to implement items that get your information right in front of Google.
For the example above, you would use the following data: http://schema.org/Restaurant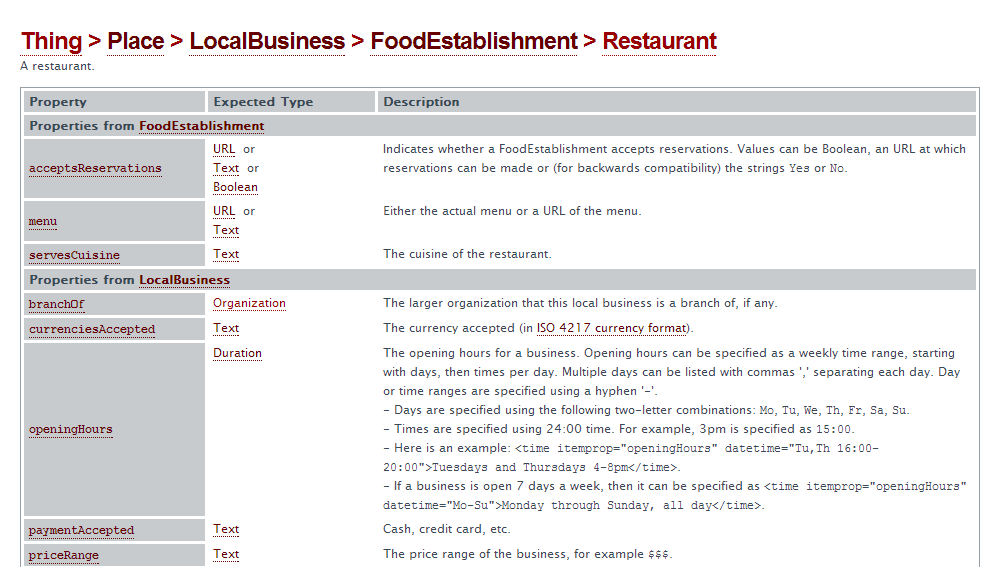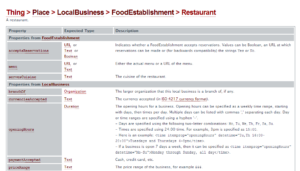 As you can see, there is a section that includes "cuisine", which is where you'd input your style of restaurant.
By simply taking ten minutes to input basic information, you can increase your visibility to Google exponentially.
2. Use KML Sitemaps
KML sitemaps are an extremely underutilized piece of data gold, as they present location data to Google in the form of GPS coordinates.
So, in the example above, Google is able to locate Italian restaurants near the Space Needle because the restaurant's GPS coordinates are in the same vicinity.
3. Avoid "Keyword Density"
In the past, web marketers would say to themselves "I rank for X, so I will include "X" in my content 3-5 times per 100 words." While this is a fun tactic if you want your content writers to pull their hair out, it's not recommended in the new age of SEO.
Instead, think beyond the keywords you want to rank for and create an experience that is beneficial to both the end user and Google. You need to think of the questions people may ask that could lead to your website, and then craft your content based on this information.
4. Utilize Web 2.0 Sources
Web 2.0 is another prime source to not only capture Google's attention, but also highlight your brand in a place where it will be seen for all relevant searches.
For the restaurant example above, sites like Yelp, Urban Spoon, and Foursquare are perfect Web 2.0 sources since they all contain data related to the query "Where can I eat around there?"
So if you happen to be a restaurant located by the Needle, your name would immediately come up on these popular dining websites.
Important Additional Note (Thanks Liz!): It is important to make sure that your business information is 100% consistent as you submit to different locations. This is commonly called NAP (Name, Address, Phone). If there is one thing that Google likes to present to end users, it is consistency.
5. Include a Map
This should be step one, but I saved the best for last. One of the most effective things you can do to attract Google's attention is to use Google Products.
Sounds obvious, but by putting Google Maps on your site and claiming your Google+ Business listings, you put all the information you want Google to see right in front of them. The theory behind this approach is to streamline your website's "Post Hummingbird" presence so that Google will index your site easier.
The NetElixir University SEO Webinar "Go Beyond Google Panda 4.0: Stop Reacting & Start Doing" will cover the above insights and more.