It's nice to be back from the Solving for X summer vacation! There's been some pretty fascinating developments in the last few weeks, but one thing's for sure: you're all getting smarter. 
One of the biggest notes from Facebook's second quarter earnings call was the shifting ad spend to Stories. Instagram and Facebook Stories are seeing higher increased adoption from brands and advertisers alike, indicating a shift in connecting with users as their media diet evolves.
Nothing's More Powerful Than Stories…
Per the first quarter earnings call, 3 million advertisers were using Stories feature this past quarter, up from 2 million the previous quarter. To give that number more context, 93% of Facebook's ad revenue came from mobile (up 2% year over year). As a result, agencies and brands are creating ads optimized for mobile and quick consumption that people view on their phones. 
So what's changed in the past year that's encouraged brands to begin integrating Stories into their spend? Like I said, you've been paying attention. 
Instagram Shoppable Stories Stickers have made it easier for customers to see a product on Stories and immediately move into the next phase of the purchase funnel. Instagram Stories poll stickers have increased engagement with ads, allowing companies to make their content feel more native and intriguing to users on site. The platform's increased integration of influencers means that content such as product reviews are reaching a more qualified audience. 
With 500 million people watching Stories everyday, your business can't afford to be on the sidelines. So, how do you take action on these insights?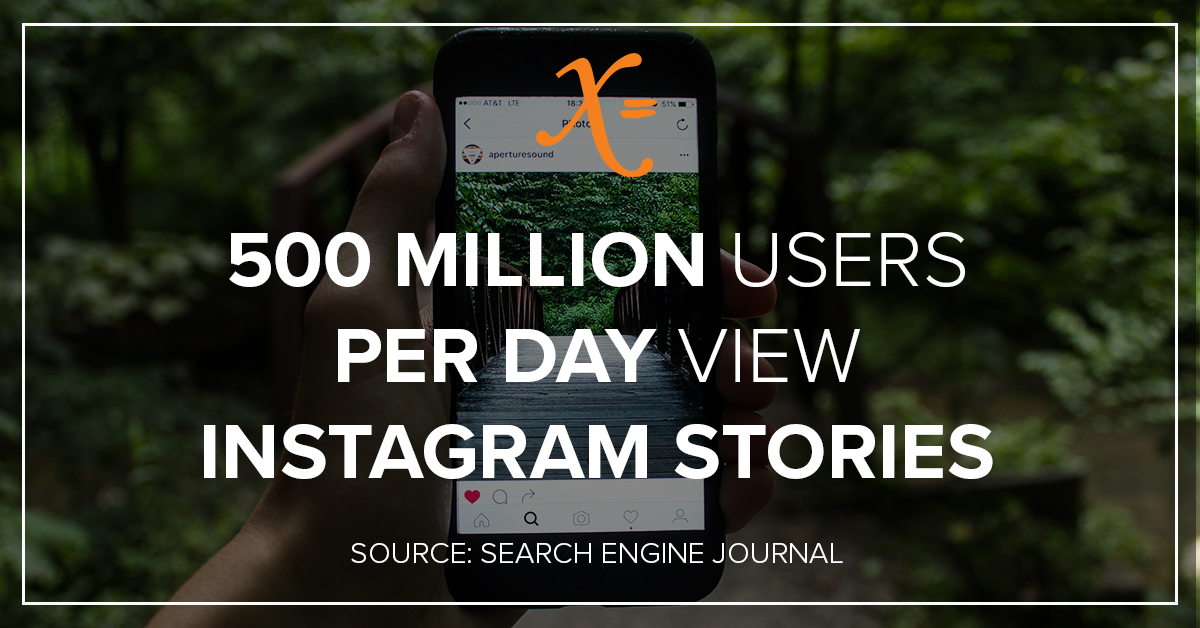 Here's How You Can Solve For X
Analyze This
Take note of what your customers are searching for when they seek your products. What's the context? Is it information about features, solving a problem, comparison shopping, or all the above? Those insights will become the basis of the content you should be creating. Whether you're creating Boomerang ads, user reviews, or short ads with poll stickers, each of Facebook and Instagram's Stories ad solutions will help you connect in the user's moment of truth.
Testing
Some tips never run out of style. If we know the user's media diet is shifting to take in quicker media, try shorter videos to see what's the minimum amount of information or intrigue a customer needs to engage with your content. Try it with longer versions, as well. The trick is figuring out what's just right to drive profitable interactions with shoppers. 
Increase Your Snapchat Spend
A little out of left field, but hear me out. We know that there's increased adoption of the Stories platforms on Facebook and Instagram. We also know that quick video content is the draw of Snapchat, albeit with a different audience. If Facebook continues to court advertisers for this format, why wouldn't Snapchat? What other ad solutions or campaigns might Snapchat roll out in the coming months to make sure you don't take your business with them to the other platforms? Anticipating some new developments from Snapchat, now is an excellent time to increase your presence there, learning what works best for your company. When a change in Snapchat's offerings debuts, you'll be better-positioned to maximize its capabilities. 
Contact us today to learn more about how we can help improve your social presence!