Bon voyage, Bing Ads!
Microsoft is giving the ad platform a branding facelift, renaming Bing Ads to Microsoft Advertising. In an announcement on their company blog, Microsoft announced the change alongside a teaser of future developments. They also debuted the addition of Sponsored Products to their ad offerings, giving marketers another tool in their belt.
The big shifts here are two-fold:
This continues Microsoft's trend of bringing their products back under the Microsoft umbrella, centralizing the branding when it comes to visuals and messaging (similar to when MSN News was announced to become Microsoft To-Do).

It re-emphasizes Microsoft's focus on integrating artificial intelligence, data security, and personalization.
A Rose By Any Other Name
We know that part of Microsoft's draw is its ability to offer ads across its suite of products like Xbox, Outlook.com, and MSN. By renaming its advertising platform Microsoft Advertising, the tech giant is unifying its presence and making it easier to identify their products' natural compatibility.
The more interesting details come from what Microsoft tells us to expect, including, "more advertising products with built-in AI, more connected to your data and your business." By embracing artificial intelligence, it clues marketers and retailers in that Microsoft is racing to effectively implement the ability to learn and contextualize more data points, which we've seen already from Google and Pinterest among others. The landscape has shifted from not only collecting data but also marketing the ability to share powerful insights from that data. Microsoft's mention of delivering more AI products along with elevated consumer privacy and control is their attempt at keeping up with demand while calling attention to a big worry in today's landscape.
As their new offering, Sponsored Products will give manufacturers and retailers the chance to promote their products in shopping campaigns. While the manufacturer gets to access the reporting and optimization, the retailers get product marketing support (and the CPCs are split for their mutual benefit). This is designed to centralize marketing efforts while driving more traffic and visibility for top products.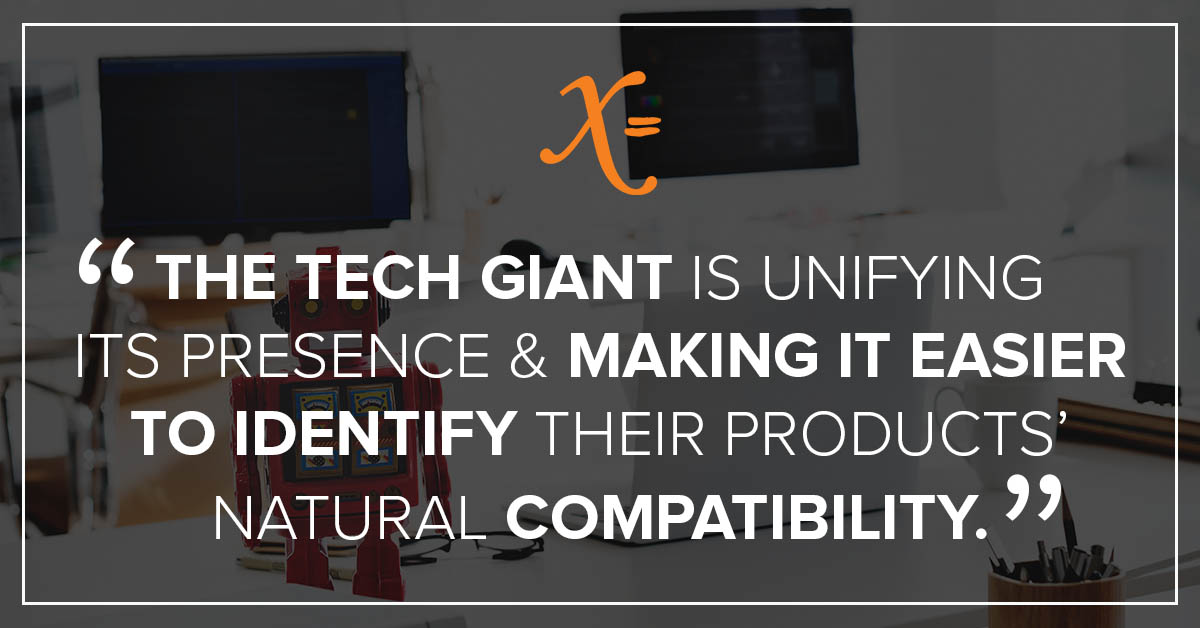 With all this in mind, here's how you can Solve for X:
Learn the Secrets of AI
What are the odds he writes a blog all about AI, says you need to learn AI, and they just happen to be hosting a series of webinars about AI? Our Modern Search webinars are a curtain-revealing look at how the implementation of artificial intelligence is reshaping marketing and retail, while sharing our personal secrets about how to maximize these opportunities. Hosted by our executives and leaders, these webinars are a chance to get ahead of your competition and stay ahead of the curve. We've also released four papers on Modern Search Best Practices that cover the components you need to understand when it comes to artificial intelligence.
Sign up for our Modern Search webinars to gain an edge on your competitors. If you've got questions about Microsoft Advertising or want to learn more about these new developments, contact us today.