This week's article is for all my marketing friends. I'm about to make your life a little easier.
Bing Ads recently announced a host of changes designed to make importing campaigns and strategies from Google Ads smoother. These new implementations are a part of Bing's work to improve the ability to sync Google and Bing Ads campaigns.
The Big Changes
Bing outlined three overarching improvements that marketers will notice as they go between the two search engine platforms to structure their ad campaigns:
Better mapping of campaigns with Google Ads to make imports more reliable.

Same import and scheduling options as Bing Ads online.

Direct import of campaigns to the Bing Ads server to save time, so you don't have to review everything locally.
One of the big changes is the customized import option. Marketers and businesses now have the ability to select specific items to import, while also gaining the ability to adjust bids, budgets, and landing page URLs. Tracking templates can be modified with targeting and ad extension settings, keeping your campaign structure the way you originally intended.
Being Considerate to Businesses
With the addition of scheduled import and history, businesses can select when to have their campaigns imported over to Bing Ads Editor, and the import summary helps review any issues or download errors that may have happened along the way. We'd still recommend giving your campaign a review to make sure it's synced the way you expected, but this is a fantastic tool to help you save time.
We know that Bing Ads has continued to invest in its AI, hoping to make recommendations to brands for campaign tactics that better align with their objectives. As Bing tries to incorporate more unique features to its platform, these updates are a helpful tool for any marketer or retailer that wants to sync their presence across Google and Bing but not be slowed down by having to input the campaigns twice.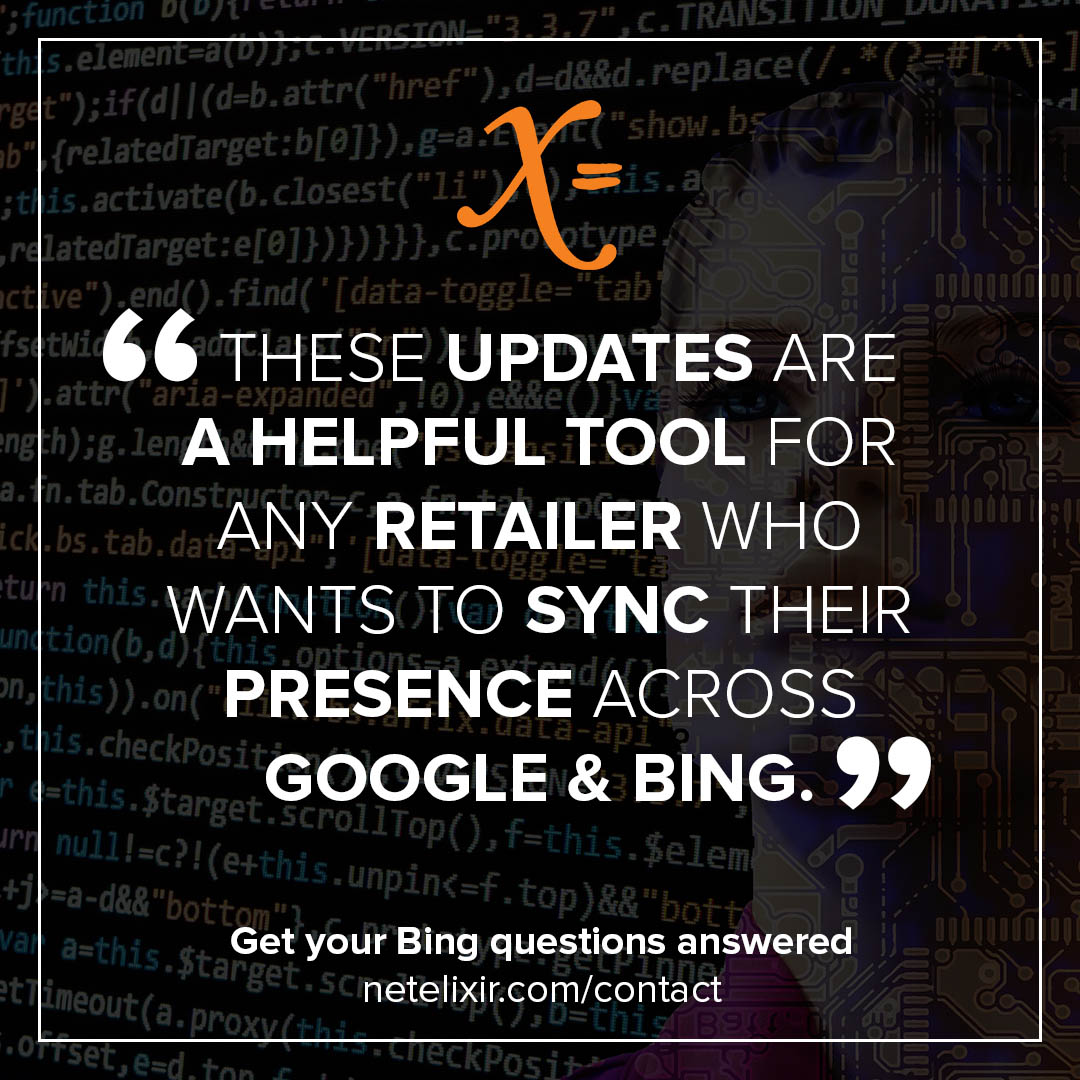 Here's How You Can Solve for X
Try It and Take Notes
The first few times you use this new import feature, keep track of what campaigns are transferred completely, which parts are missing, and which are missing but may not be caught by the import summary. By identifying which behaviors Bing Ads Editor recognizes from Google Ads, which errors it catches, and which it does not, you can reduce the time (and headaches) of having to find out which ones don't run properly. We expect these new features to be a big hit and a great timesaver, but it would be naive to think that it'll be perfect right off the bat.
Bing It To Life
For the savvy marketer, Bing represents new opportunities. We've previously mentioned how Bing can be your secret weapon, and this new syncing behavior enables you to test even more easily (and specifically) which campaign tactics are better suited for Bing or Google. The ability to test faster means that if you're looking to capitalize on any type of seasonality or limited time offering, you can reliably deploy campaigns that are more effective and efficient.
Got a question about Bing? As a certified Bing Ads Accredited Professional agency, we're happy to help. Contact us to chat about your Bing campaigns.