With the rapid adoption of digital transformation and the rise in online shopping, it's no wonder more consumers and brands are turning to social media. Social media has always been a staple in maintaining an open dialogue between brands and their customers, both new and returning. Social is a fun way to display products, show off customers using said products, introduce team members, and more! Knowing the latest social media trends will improve how your brand navigates the digital space and maintains an open dialogue with your customers.
So, let's get social! NetElixir's social team shared insights into the latest social media trends and tips on how to best implement those trends into your social media marketing strategy. 

The Social Media Market
The social media market is constantly growing. According to eMarketer, social ad spending is set to increase 21% to reach $49B in 2021. For a breakdown of the anticipated growth for specific channels, see below:
While Facebook and Instagram have dominated the market for several years (especially in the United States), platforms like Snapchat and Pinterest are gaining active users.
Pinterest, for example, has always been a market leader for inspiration. According to SproutSocial, 89% of Pinners use the platform for purchase inspiration and 85% of users have bought something based on Pins. Last year, Pinterest improved the platform's overall ad offering, added integrated shopping ads, and launched a shoppable feature, making it more than just a source of inspiration.
Snapchat's augmented reality features make the channel unique and helps it resonate with younger users, as over 75% of Snapchatters use the AR feature.
Of course, we can't forget TikTok. TikTok is projected to reach one out of every 4 internet users in the United States by the end of 2021, according to eMarketer. 
"If you [as a brand] are talking to your customers online, then they are most likely on TikTok," Manish summarizes. 
Teenagers predominantly favor TikTok and Instagram. As more people actively join social media, brands need to meet their consumers where they are to create a winning social media marketing strategy. 
"Social Media has been quite an interesting space during the pandemic, with a lot of consumers moving online and discovering new brands that they can shop from. Social media played an integral role in all of this." – Manish Mohan, Senior Direct of Digital Strategy
Improve your brand's social presence with these five social media trends:
5 Social Media Trends Brands Should Know in 2021
1. Be Real
Authenticity helps drive loyalty. If your customers resonate with who you really are as a brand, then they will be inclined to stay with you. Transparency in values and missions, honesty and integrity, and an openness to connect with your customers as people and not just buyers help establish an authentic brand identity. The importance of authenticity as a social media trend cannot be denied: 90% of consumers said authenticity is a deciding factor in choosing which brands they like and support.

Create authenticity by going back to your roots, your brand's core values, and what you stand for, Zara Asad, our Social Media Senior Analyst, shares. Build authority and expertise in your industry by sharing your know-hows and tips without being too salesy. Share your journey. In turn, others will share your brand among their peers. Expertise, peer-recommendations, and shares will cultivate your brands open and authentic identity. 
Be everywhere your customers are so you can be there to answer their questions and thoughtfully engage with them without putting them too far out of their comfort zone. Build and foster a positive community around your brand with factual information. Don't be misleading or click-baity; this decreases customers' trust in both social media platforms and your brand specifically.
Expect criticism with an online social presence. Deal with criticism proactively and apologize when you need to. Conversely, accept praise when due as well. How you react to both negative and positive feedback will help develop your brand's voice and how you interact with customers. 
2. (Almost) Every Customer Can Be An Influencer
While professional influencers can greatly help your brand grow and get attention, your loyal customer base are potential brand ambassadors because they are already engaged with your brand. They may only have 200 followers, but peer recommendations go a long way: over 80% of people say they're influenced by what their friends share on social media.
Influencer engagement should be authentic as well. Take time to engage with influencers, even before signing them, so their followers have a chance to get acquainted with your brand. Additionally, this gives you time to vet the influencer to ensure they are someone you want to connect with personally. 
As Jennifer Altema, our influencer guru says, "Followers these days can sniff out a shallow campaign a mile away."
Look carefully within your user base for potential micro-influencers. Maybe add an option during checkout or in a post-checkout survey for a returning customer to share their social profile and then periodically check their follower count and engagement. Consider the following steps:
Outline your collaboration details ahead of time. Have a contract ready to go – but offer a lean, bulleted, neat contract so you don't immediately overwhelm them.

Know your brand's dos and don'ts on influencer relationships, such as don't mention a competitor and do include brand colors.

Give your influencer room to be creative as they know what content best resonates with their audience. Their promotions are highly curated to their audience.

Be prepared to pay micro-influencers.

First impressions are important, especially with products. Consider the whole package; don't just ship a product, but an experience.
By creating an experience around your product, you can ask an influencer for a social livestream. Shoppable livestreams are the modern generations' QVC, as Jennifer says. 
Influencer content should supplement your overall social media content strategy.
3. Leverage the Social Network
You need to have a cross-channel strategy to amplify your brand reach across all social channels, especially as they are growing.

Each channel has their own strengths and strong following in certain demographics. Don't just split your paid media budget across five channels to maximize exposure; curate a social media strategy that leverages the social network in appropriate relation to your target audience. Look where your customers are and what platform they use most. You can't be everywhere, Zara says. "Pick two platforms that you can really master and then branch out," Zara recommends.
For example, your target audience may be aged 25-35 years. While reaching that specific age demographic on Facebook and Instagram, consider allocating a small budget to testing on Snapchat and TikTok to start getting a younger demographic familiar with your brand. When they come of age, they already may have started engaging with you. Develop discovery and outreach strategies for channel-agnostic and channel-specific audiences, optimizing for each platform and each customer profile on each platform.
Additionally, you need to be able to measure the success of each channel. NetElixir's proprietary technology, LXRInsights, tracks every customer touch point and builds out your customers' purchase journey. 
4. Don't Let Measurement Curtail Your Social Goals
The contribution of social media in your overall distribution strategy is only increasing.

Work to develop models to understand the correlation between incremental volume on social media of reach and conversions to revenue gained. It is not a linear correlation. For example, devise a model that says for every 2% increase in reach and impressions, your brand has a 0.5% lift in revenue. While this is not a given, it will help scale your social media contributions. Connect social media hits to your owned and earned media. How does an incremental lift in social media related to organic and website traffic? 
Prioritize cleaning up, segmenting, and mapping your first party data. This can go a long way to retargeting and retaining customers through strategic social media marketing campaigns and help you engage new customers on different social platforms. 
5. Serendipitous Discovery with Social Commerce
Other forms of paid media rely on consumer intent. Social media, on the other hand, champions serendipitous discovery and can get your brand in front of customers who are not actively searching for your brand.

Social commerce as a channel has been rapidly evolving, along with everything else in the digital sphere. According to eMarketer, more U.S. consumers are willing to shop directly from a social media platform. Activating social selling will help you navigate the cookieless digital world. Social platforms are essentially walled gardens, Manish explains, as when someone shops within Facebook Shops, that data lives within Facebook. 
Facebook, Instagram, and Pinterest Shops are the top three social commerce channels. If your customers are already active on these channels, consider implementing these shops into your e-commerce strategy.
Your Organic and Paid Social Media Strategy
Over half of consumers research a business on the internet – including on their social media profiles – before buying. You want to make sure you're making a positive impression on any potential customers that may be evaluating your company.
Organic and paid social media work together to successfully strengthen your brand's online presence. When users see an advertisement on social media, the next step is usually to visit the brand's profile. Without a strong organic presence, you could be missing that conversion because the customer in question cannot fully engage with your brand prior to purchasing. Ads are temporary; your organic social content is how customers grow with your brand.
For more detail into these five social media trends, watch our Emerging Paid Social Trends for Retailers webinar.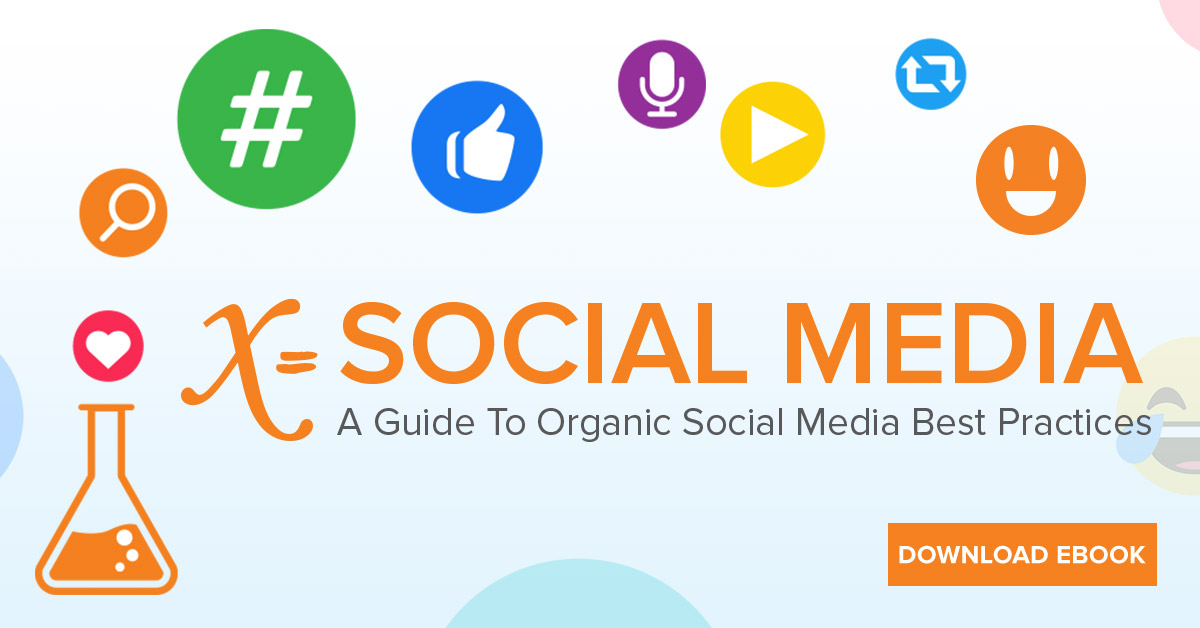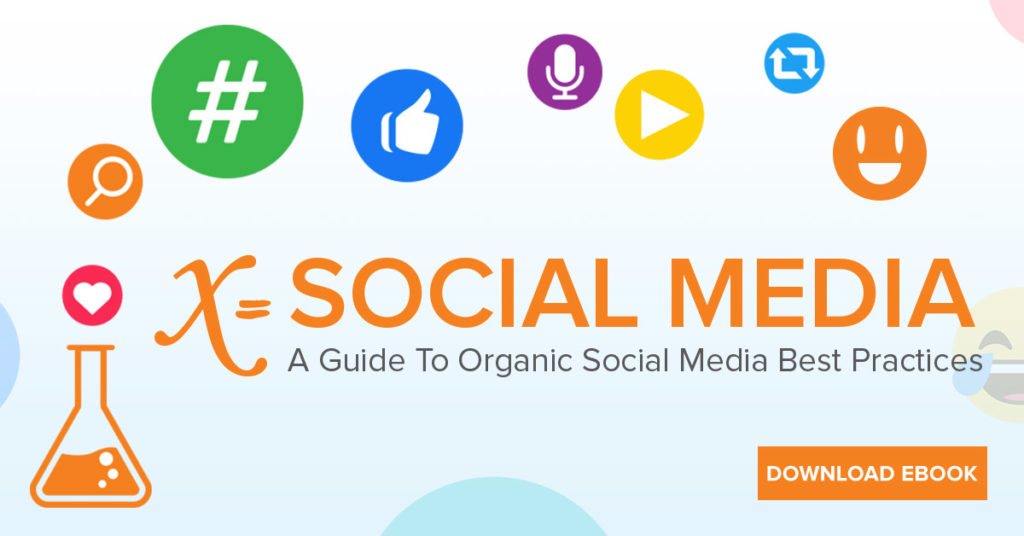 A marketing strategy operates best with a strong foundation to rely on. Get deeper insights into the nuances of different social media channels and learn how to develop your brand voice and audience by downloading our ebook, 10 Best Practices for Organic Social Media. 
Further Reading: