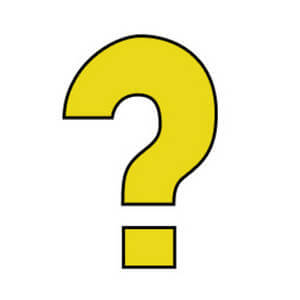 First off, we just want to thank everyone for attending the webinar last week. Even though the webinar started at 2pm ET on the dot, we still only had enough time left for a few questions.
NetElixir University is all about sharing knowledge and with that in mind, here is the Q&A segment of the webinar designed to answer all the questions you need to know on semantic search.
Q&A
Can we get a video of the webinar?
Yes, a free recording is available here.
What is Structured Data?
In short, structured data is essentially "standardized code" that Google reads and can instantly identify as "something." If you are interested in learning more about structured data, a more detailed blog post related to the topic can be found here.
Does Google "penalize" those who do not have a Google Plus presence?
At this time, Google will not "penalize" a website that does not have a Google+ presence.  However, by not having a Google+ profile, your chances of increased exposure are limited. If we recall the "House of Lies" example discussed in the webinar, information from Google+ was pulled into the knowledge graph that was displayed on the right side of the search results page. This is a signal that Google is looking to Google+ to answer questions, so it should definitely be capitalized on.
Does Google penalize domains with a lot of dashes?
As a general rule of thumb, domain names work best when they are brand centered and short. Having a dash or two is not going to get you penalized, but having any more than that is certainly not doing you any favors.
Regarding the Toy Shop Example: It mentioned you visited the page on 1/17, so Google picked up on that in your personal browser history?
Good eye! To catch everyone up, it was pointed out that there was a note on the screen shot in the "Toy Store" example that the site was visited on a certain date. Let's look at two more examples. The first is using "Incognito" mode in Chrome. This essentially visits Google from our location but removes all user data from it. So it's almost like going to Google and doing the search for the first time.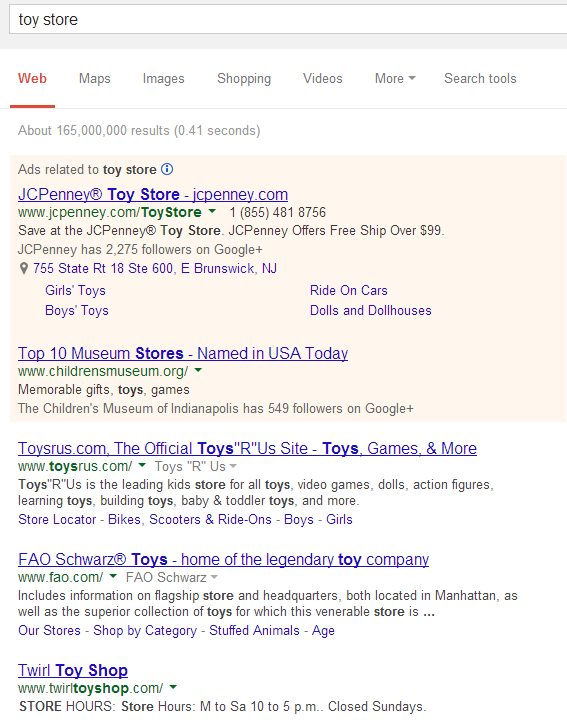 You can see that the same result was found in the same position.
However, if you are skeptical about incognito mode, we also performed this test via proxy.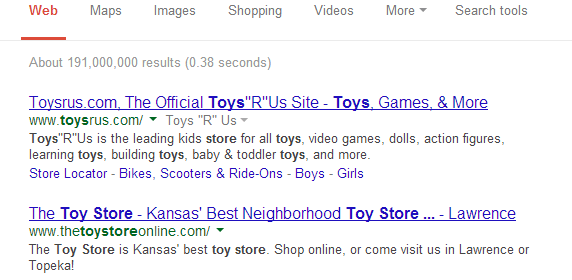 The location of this proxy is obviously a different location than our office, and as such it displayed different results.
These results are the result of Google's Venice update. As stated, we believe it was one of the most important updates in Google's history for local search and is a strong signal to where they are going.
How important is Google Authorship?
Authorship is very important. It is a feature Google offers and may use as a ranking signal in the future. Recently, a post was written on the NetElixir blog about this topic which can you read here.
How beneficial is maintaining a Site Map on a retail site for SEO?
XML and HTML sitemaps are crucial for any website regardless of industry and intent. The XML sitemap in particular is what can be submitted to Google Webmaster Tools that Google will use as a roadmap to crawl the website.
We hope everyone enjoyed the webinar! If there are any more questions, please email shawn@netelixir.com. There are also still 3 semantic search analyses left, so reserve your spot today.