Is Your Google Ads Account Future Ready?
Our advanced algorithm analyzes your Google Ads account against the new best practices for AI-powered ad campaigns and compares them to industry benchmarks. Your scorecard includes an in-depth breakdown of your performance across four core areas:
Creative Excellence
Modern Search
Strategy
Structure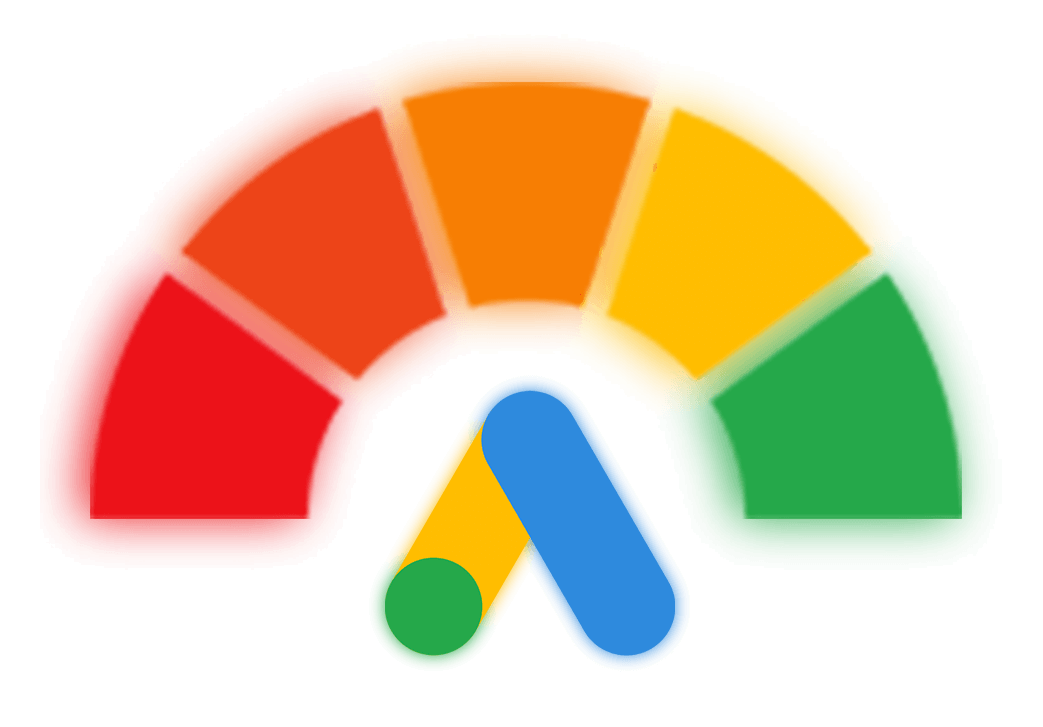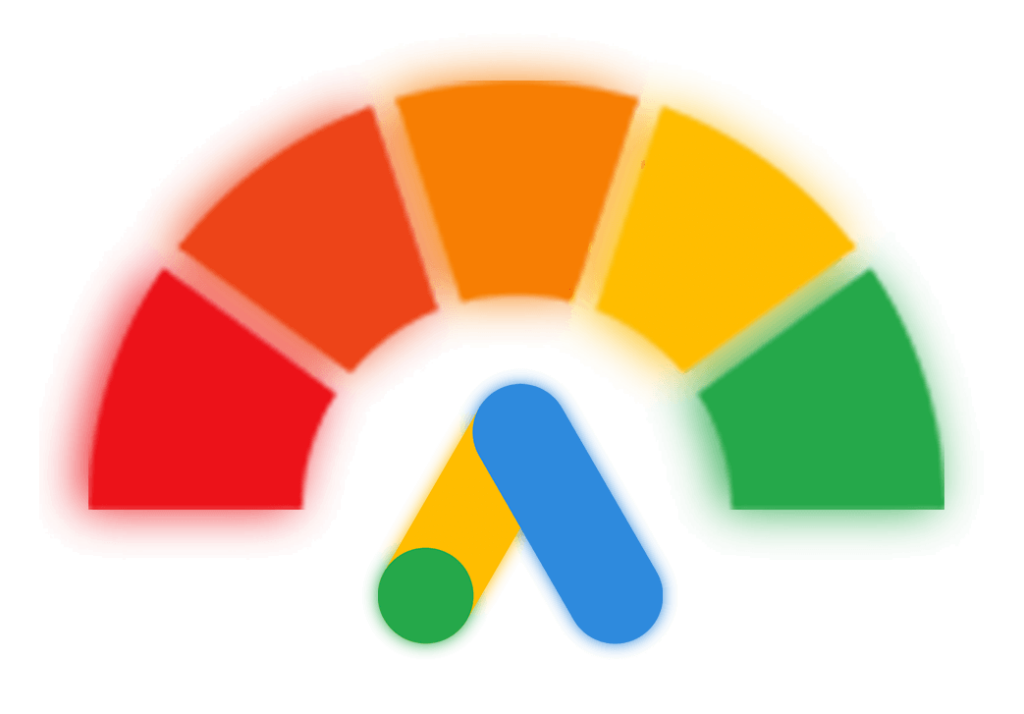 Supercharge your Google Ads campaigns and embrace the future of advertising with our game-changing scorecard to maximize your advertising efforts today! This won't interrupt or impact your current campaign structure; it will simply illuminate areas for growth to help you thrive in the AI-first future.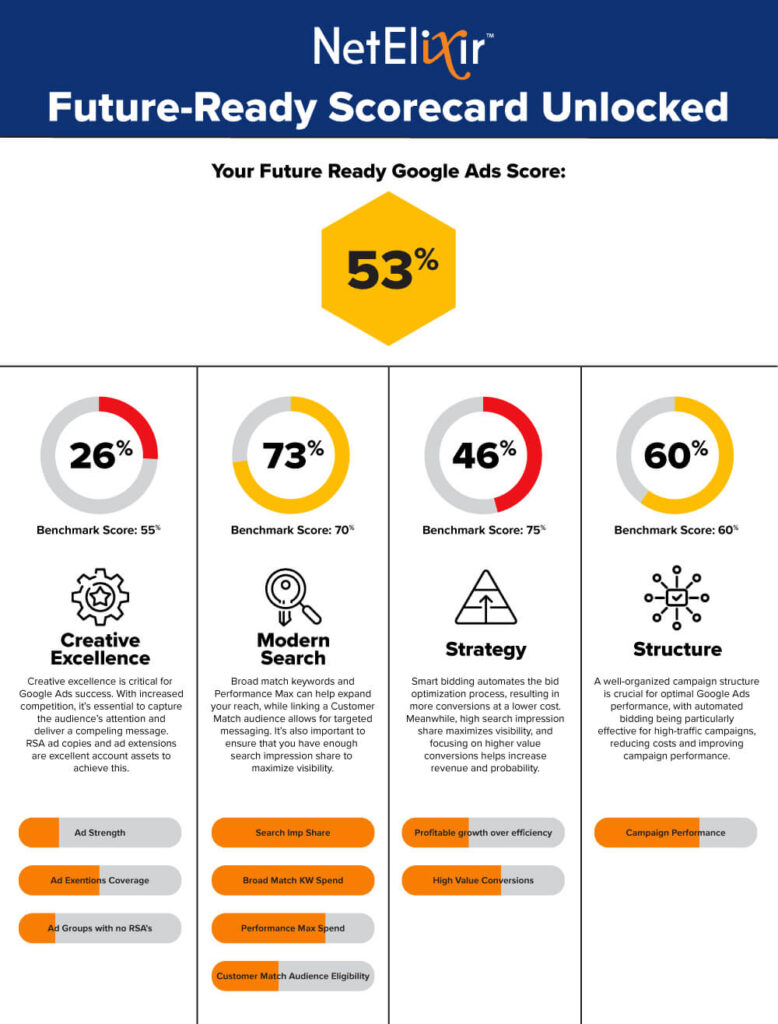 What's Included In Your Scorecard
AI is here and it is the future. Discover actionable insights, seize optimization opportunities, and unlock the potential for better campaign performance with our Future Ready Scorecard cross these four core areas:
Creative Excellence: With increased competition, it is essential to capture your target audience's attention and deliver a compelling message. Our scorecard taps into Google Ads scoring metrics to help create more 'Good' and 'Excellence' assets. AI is not a competitor of human creativity, but increases the base level from which we create.
Modern Search: It is important to ensure you have enough search impression share to maximize your visibility and traffic. Increased visibility and traffic supplies more data to machine learning algorithms, which in turn supply more data to optimize your ads. We breakdown your impression share, broad match spend, customer match audience, and more for a comprehensive insight into your modern search capabilities.
Strategy: While marketers continually strive for efficiency and effectiveness, it is important to focus on a profitable and sustainable growth trajectory as well to ensure long-term success alongside short-term boosts. Long-term success is rooted in targeting and winning high-value customers, brand loyalists who spend 3-5X more with your brand compared to average customers.
Structure: A well-organized campaign structure is crucial for optimal campaign performance. We analyze the role of automated bidding, low-performing campaigns in the past 30 days, and historical campaign performance.
NetElixir As An AI-First Agency
We are one of just 27 agencies who are part of the Google Agency Leadership Circle and the only NJ-based industry.
We leverage our AI-powered digital marketing platform, LXRInsights, to identify, target, and win high-value customers for sustainable brand growth. Using LXRInsights, we specialize in developing smarter Google and Meta advertising campaigns.
We are constantly testing and experimenting with new technologies and innovations to learn best practices for growing your business. Our biannual fail faster award celebrates failures and their subsequent learnings within our company to champion the culture of open innovation and experimentation to push ourselves to redefine search marketing strategy.
Ready to take the next step in planning your AI-first growth strategy? Check out our future ready consulting services for optimized insights to help you grow over the next two months and long-term.