During the coronavirus pandemic, our pets became more than just our coworkers — they became a source of comfort and companionship to battle stress and loneliness during these challenging times. According to PetPoint, the number of foster pets in American homes increased by 8% between March and September, 2020. The coronavirus pandemic not only greatly accelerated digital adoption, but contributed to pet adoption as well. As the pandemic continued to spread, consumer's online shopping behavior shifted to adapt to rapid digital and social changes. People turned more to e-commerce to purchase their essential food items, and so, too, they shopped online to provide for their new companion.
NetElixir's 2021 FACES research report delves into the impact that the coronavirus pandemic has had on consumer behavior trends in 2020 across various e-commerce industries. Today, we look at how the online shopping behavior of the high-value customer of the Pets Supplies industry changed throughout last year.
The NetElixir Retail Intelligence Lab analyzed over two million unique online consumer paths-to-purchase across ten retail categories. Our goal was to better understand ongoing changes in online shopping behaviors and trends. We divided our data into three timeframes:
Pre-pandemic (Jan. 1 – Mar. 15, 2020)

Non-holiday pandemic (Mar. 16 – Nov. 15, 2020)

Holiday pandemic (Nov. 16 – Dec. 25, 2020)
Meet the high-value shopper for the Pet Supplies retail industry: 
Changes in Online Shopping Behavior for the Pet Supplies Industry
Pre-pandemic, the Pet Supplies high-value shopper took over seven days to complete her purchase. She would first visit a site around 6 pm on a Friday or Saturday and make her purchase around 7 pm on the following Saturday. She would visit a website eighteen times before making a final purchase. Within NetElixir's dataset for FACES, the Pet Supplies high-value shopper had the most amount of website visits prior to purchasing. She took her time researching and comparing different products and prices. A lot of these purchases could have been wants, in that maybe her dog didn't need a new toy, but he certainly was a good boy who deserved one. Presumably, she searched around a lot to see what was available, but waited until a sale or she had enough products to acquire free shipping.
Our high-value shopper bought almost three and a half items per order and her average order value totaled $184.18. 
As the pandemic progressed (and at the height of foster adoptions), she made her purchases more quickly. She now searched at 9 am, but still made her purchase at 7 pm on a Saturday. She now took less than four days to make a decision and visited the website eleven times in her research. This averages out to slightly more website visits per day than pre-pandemic (2.8 website visits during the non-holiday pandemic compared to 2.4 visits during pre-pandemic). However, her overall buying journey was cut in half during the non-holiday pandemic. Her AOV dropped $26 to $158.42 and she bought just over three items. With a growing sense of urgency to ensure she could provide for herself, so too she quickly stocked up on supplies for her pets.
The Increasing Role of Mobile in the Pet Supplies Path-to-Purchase
Mobile usage only increased for the high-value Pet Supplies customer as the pandemic progressed. Pre-pandemic, she used her mobile to first visit a website 32% of the time, which increased to 34% as the pandemic continued to spread. Mobile purchases went up slightly from 33% to 34% from pre-pandemic to non-holiday pandemic. 
As our high-value shopper grew more accustomed to shopping online, she relied more on her mobile device for product discovery and to complete her orders. By the end of the year, she was using her mobile even more: she first visited a website nearly 40% of the time and conducted 39% of her purchases on a mobile device. 
How Online Shopping Behavior Changed During the Holidays
During the holiday season, our high-value customer's online shopping behavior became more intentional and focused. Her latency between initial website visit and purchase dropped further to just over three days. She visited a website eight times prior purchasing or an average of two and a half times a day. This average is lower than the non-holiday pandemic, but just above pre-pandemic. The sense of urgency to ensure she had what her pets needed continued to impact her online shopping behavior. Additionally, with a rise in new pet owners, pet supplies made an easy gift option for the holidays. She could have been searching more thoroughly to secure gifts for other pets.
She now searched late at night at 10 pm (maybe waiting until her pet was asleep so as not to spoil the holiday surprise). Maybe shopping for pet supplies became one of the later priorities on her holiday to-do list and she conducted her research at the end of the day, after searching and buying for other friends and family members. She still made her purchases at 7 pm, but on a Sunday during the holidays. 
AOV increased to $200.52, while items per order dropped to an average of three. Brands offered less promotions during the 2020 holiday season to make up for profits, consumers across industries spent more on fewer items during the holiday season. However, as more people fostered more animals this year, as well, the new additions to the family also needed a special holiday treat.
Online Shopping Expectations for These High-Value Customers
Despite the slight fluctuations in when the Pet Supplies high-value shopper searched for products, she predominantly shopped for her pets during off-work hours. Overall, her online buying behavior remained consistent: she made her purchases at 7 pm on a weekend. This could be because she wants to devout more attention to finding her pets the right things (whereas she can shop for herself a bit more quickly and during work hours). Or, she finds it relaxing to shop for her pets at the end of the day. Regardless, pet supply brands should ensure a seamless user experience to make her searching and shopping as easy as possible. 
As she predominantly made her purchases on the weekend, consider running your promotions through Saturday and Sunday when her buying intent is likely to be higher. Consider scheduling your social posts during off-work hours when she's more likely to be searching or shopping. Reserve a portion of your ad budget for retargeting  to keep her attention.
Build up your brand by sharing relevant information on caring for different types of pets. In NetElixir's conversation with Ruth Jeffers, founder and CEO of Jeffers Pet, Jeffers said she had seen an increase in questions about animal health and care-taking during the pandemic. More pet owners were at home grooming and caring for their pets, so there was an increased need for information. She also found that she had more engagement with her email campaigns on the weekends, which aligns with NetElixir's findings on the increased shopping intent of the high-value Pet Supplies customer on weekends.
Further Resources on Understanding Your High-Value Customers
It is crucial for marketers and retailers to have a thorough understanding of their consumers' online shopping behavior to be able to meet them in the moments that matter.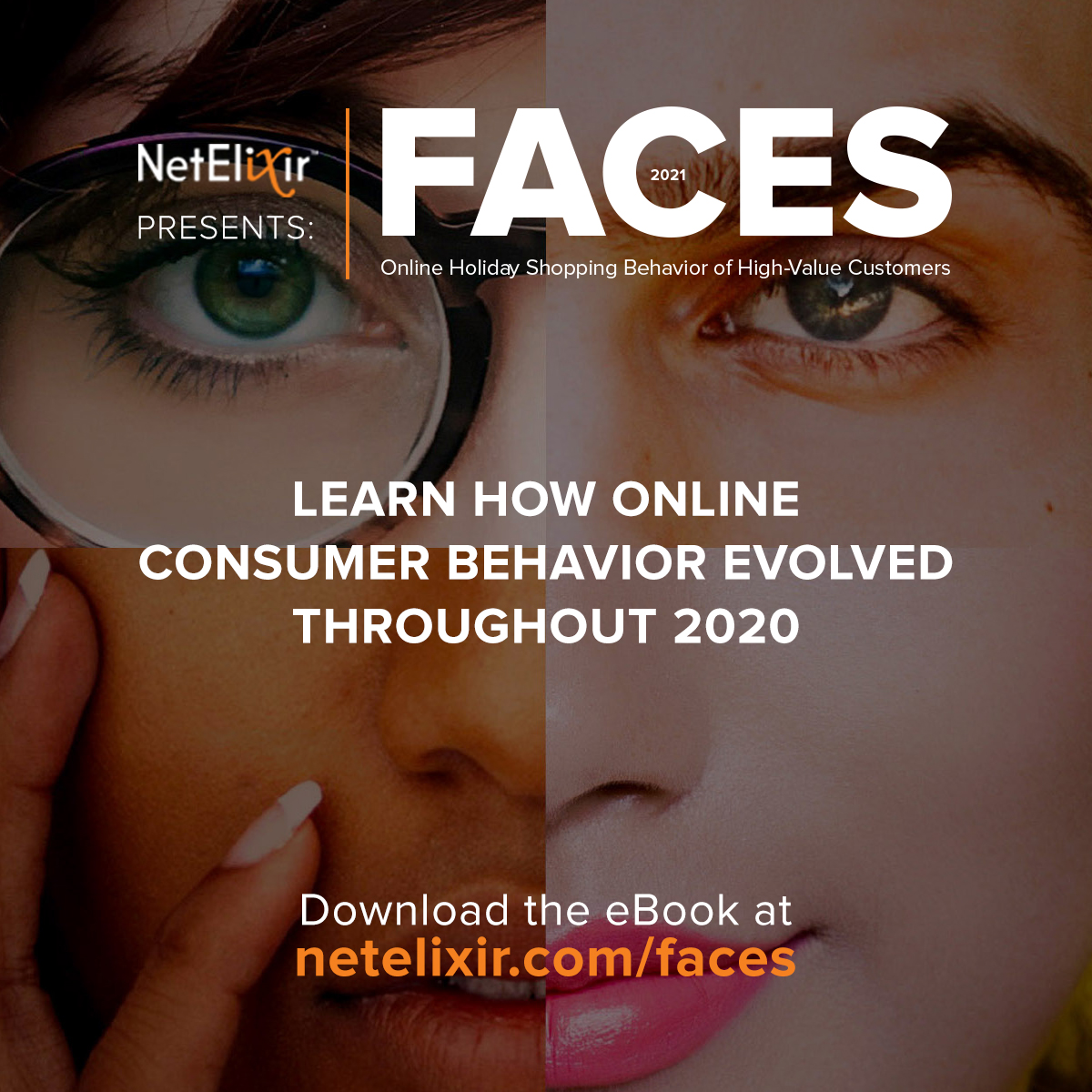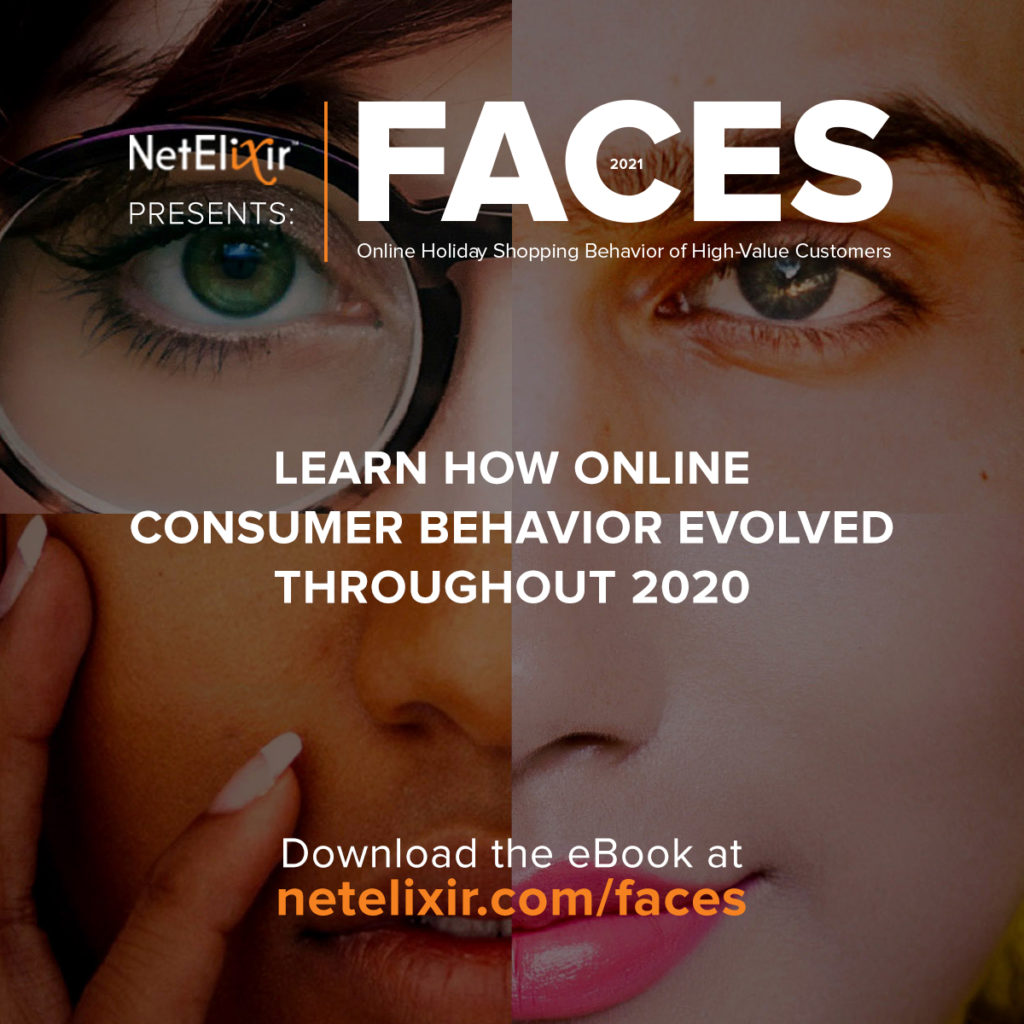 As part of NetElixir's ongoing research in online shopping behavior, we will offer a weekly in-depth analysis into one of the ten retail categories explored in NetElixir's 2021 FACES report. Tune in on Fridays to learn more about your industry's high-value customer. Last week, we delved into the online shopping behavior of the high-value customer of the Food and Gourmet retail industry.
How can you develop a strategy to engage your high-value customers? NetElixir's proprietary customer analytics tool, LXRInsights, charts the paths-to-purchase of your high-value customers. Using our technology, you can track customer touchpoints and build out customer personas. 
We used LXRInsights to analyze and aggregate the data for FACES. Please use FACES as a benchmark for your industry. Request a demo of LXRInsights for specifics into your business at https://www.lxrinsights.com/.