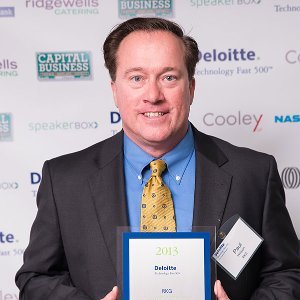 Today, we are thrilled to announce the addition of a new leader to supercharge our growth in 2018 and beyond. NetElixir has expanded its C-Suite with digital marketing veteran Paul Wilson, who is taking on the role of Chief Growth Officer. Paul adds wisdom, leadership and vision to our executive leadership team.
In this newly created role, Wilson will oversee NetElixir's revenue and lead generation efforts, with a focus on growing NetElixir's retail-focused client base. Our marketing, sales and client development teams will report directly to Wilson.
"I'm excited to be joining NetElixir and look forward to helping the company maximize its growth potential. Over the past year, NetElixir has grown 50% and we're anticipating doubling revenue over the next year by adding new clients across both our full-service offerings as well as our self-serve paid search bid technology, LXRGuide," said Wilson. "Our reputation for delivering tremendous results for retailers is the driving force behind our growth, and we're on a mission to continue helping retailers exceed their eCommerce revenue goals."
As a digital marketing leader, Paul has built consultative sales teams and created go-to-market sales strategies that deliver significant growth year over year for industry leaders including Merkle, RKG and iProspect. Previously, Wilson held the role of EVP/Client Development at Merkle and was part of the executive team at RKG when Merkle acquired RKG in 2014. Wilson led RKG's revenue growth efforts leading to the agency being named the fastest growing search agency for 2012 and 2013 by Ad Age. Prior to joining RKG in 2011, Wilson was the Chief Revenue Officer at iProspect. Under his leadership, iProspect grew from 40 people in one U.S. office to over 700 employees in 40 offices across the world.
"We're thrilled to have Paul join our team and help propel us to new great heights," said Udayan Bose, CEO, NetElixir. "Especially given the current climate for retailers with consolidation and consumer behavior shifting to mobile purchasing, retailers are relying more on digital marketing to bring in sales. We have a 14+ year history of achieving success for our clients and we look forward to working with Paul on expanding our services to retailers across the U.S. through our industry-leading technologies, client relationships and strategic partnerships with companies like UPS, Bing and the Google Preferred Partner Program."
In addition to expanding its C-Suite in the U.S., NetElixir has also hired a Chief Technology Officer, Kedar Chaudhary, to head up its new Product Innovation Lab in Hyderabad, India, which is focused on optimizing LXRGuide, one of NetElixir's key product offerings. The Lab is comprised of teams devoted to developing technology in the fields of machine learning, multi-channel integration, journey analytics and voice search activation, with the overall goal of making LXRGuide an integral part of marketers working at small-to-mid size companies globally. Prior to NetElixir, Chaudhary was co-founder and CTO of Next Education India Pvt Ltd. He also held the position of Chief Software Architect at PartyGaming.