At the beginning of this week, much of the United States began to shift gears to remote working in an effort to slow down the spread of the coronavirus outbreak. As we all learn to navigate what social distancing means, we may be turning more to online shopping and searching as a means of filling our time inside. Brick and mortar stores are adjusting their hours to limit exposure of coronavirus, which could prompt a surge in online shopping. NetElixir continues to monitor ecommerce sales and online shopping during coronavirus, as we seek to provide valuable insights to digital marketers and retailers.
Our previous blog discussed changes in the Food and Gourmet and Gifting retail sectors, but as people are spending more time at home with their loved ones (and furry loved ones), we have also seen shifts in the Pet Supplies, Home Furnishings, and Tools retail categories. Read on to see how the coronavirus is impacting these ecommerce categories.
Buying For Your Pet While Social Distancing
In spending more time being comforted by their pets, owners are loving their pets back with an increase in online orders:
The Average Order Value (AOV) for the pet supplies retail category increased over 10% on Monday, March 16 compared to the same day in 2019.

Sitewide conversions increased by 4%.

The percentage of mobile orders decreased by 17% on March 16, compared to 2019. (Cue your feline office buddy walking across your desktop keyboard.)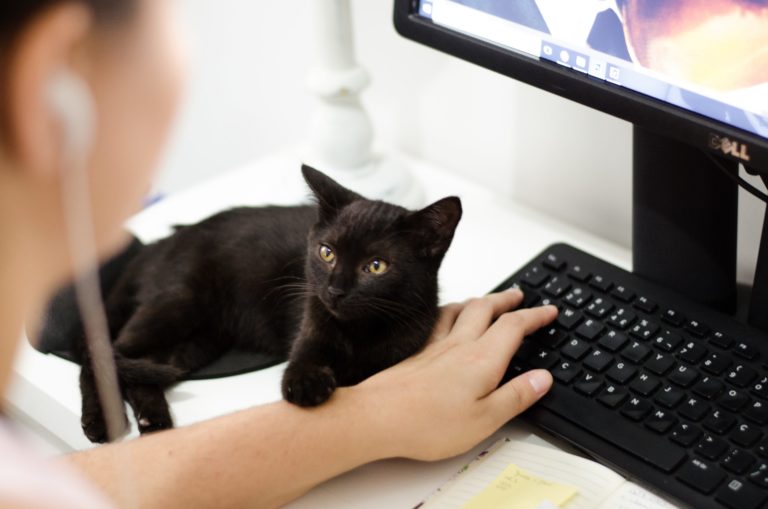 While these shifts are not as dramatic as what we have seen in Food and Gourmet, for example, every insight during an event that changes by the hour is important to note.
Coronavirus Outbreak Could Prompt an Increase in Home Projects
Bonding with your pet and providing for their needs as well as your own is essential; but what do you do when they're asleep (whether on or off your keyboard)? In the Tools and Hardware retail category, as people seem to prep for home renovations and attempts at DIY projects to occupy their time, we have seen the following shifts in comparing the daily data for March 16, 2019 and 2020:
Site-wide conversions have increased 48%.

The number of site-wide ecommerce transactions have increased 27%.

The AOV has increased 25%.
Take this time to learn a new hobby, cuddle and play with your pet, and learn something new. Most importantly, take care of yourself and each other.
How NetElixir Powers Our Search
Using our proprietary customer analytics tool, LXRInsights, NetElixir's Retail Intelligence Lab aggregated and analyzed real-time live data to track factors such as Year Over Year (YOY) sales, AOV, latency, and more to see if there has been any significant changes in online shopping behavior during the coronavirus outbreak. Our chart of live data covers January 15 to data as recently as Monday and our analysts compare that data to the same days in 2019 to observe how the coronavirus outbreak could be causing shifts in online searching and shopping habits. The retail categories we are analyzing are Women's Apparel, Home Improvement, Tools and Hardware, Food and Gourmet, Gifting, Pet Supply, and Home Furnishings.
To help your business during these times, we have a complete set of free online tools to help you understand where and how your customers are clicking and buying. All our insights are powered by LXRInsights, our proprietary analytics tool that tracks real-time data. You can request your free demo of our tool here.
Our weekly blog posts will provide retail analytics updates on how trends throughout different key metrics might fluctuate during the coronavirus outbreak. We will provide these updates every Monday, Wednesday, and Friday, as we continue to collect day-to-day data on consumer shopping behavior and ecommerce sales.
Register for our follow-up webinar, which will provide deeper insights into how the coronavirus continues to affect online shoppers and how these insights can help ecommerce retailers. Tune in for our webinar on Thursday, March 26, at 2 PM ET. Our analysts have been tracking daily purchases, transactions, and conversions across seven retail categories to bring you day-by-day changes throughout the coronavirus outbreak.
You can catch up on our prior webinar from March 11 here.