Last Friday, July 10th, the NetElixir US crew closed up our office doors, slathered on some sunscreen, and headed outside for our annual company picnic. We all met up at the beautiful Mercer County Park and Marina with our families and furry friends for a gorgeous day of relaxation, amazing food, and team-bonding out in the sun!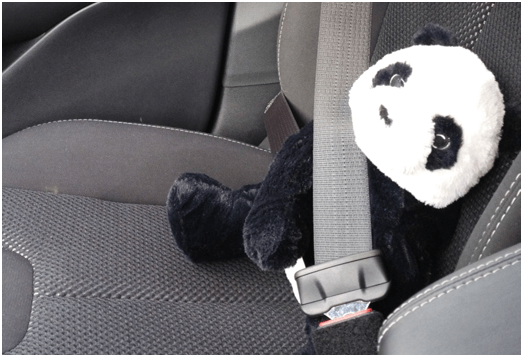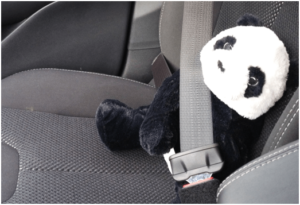 After some minor Google Maps mishaps, we all arrived at the parking lot of the marina, where we began unloading all of our gear and food for the day. We lucked out, as the weather for the day could not have been any more perfect: the sun was out, but there was a breeze coming off the water that kept everyone cool even when we weren't under the shade.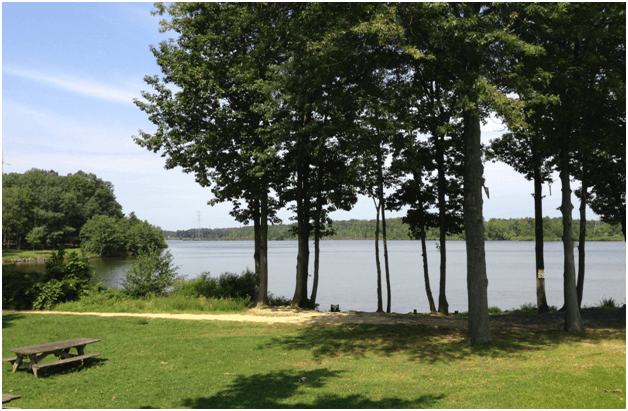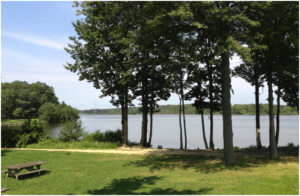 Once we dropped our stuff off and staked our claim at the picnic benches for the day, we immediately began unpacking the food—and boy, did we have a lot. Some of the foods we demolished throughout the day included a tray of hoagies, 5 pizzas, samosas, a greek salad, pasta salad, a veggie platter, and fruit…and don't even get me started on dessert. Our SEO Head, Shawn Swaim, brought his legendary S'mores Cookie Pie, while our Special Projects Coordinator, Kelly Rafalski, brought her now-the-stuff-of-legends Three Layer Brownies. (To clarify, these layers are chocolate chip cookies, oreos, and brownies. Unreal).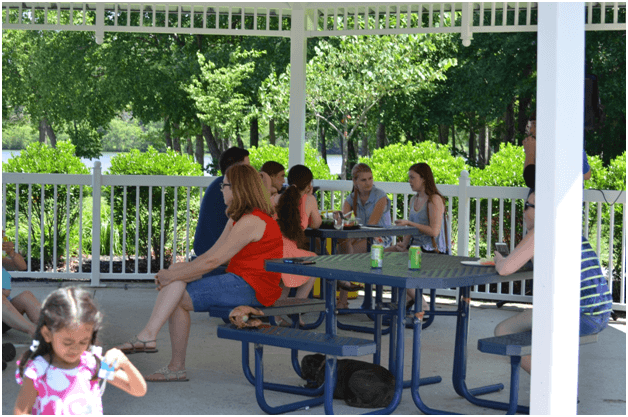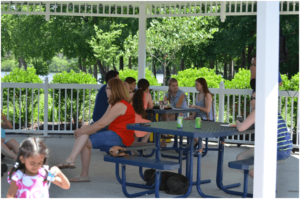 Once we were done digesting, it was time to get out in the sun for some friendly competition! We played games of catch, corn hole, ladder golf, wiffle ball, and even attempted a game of cricket (admittedly, our India office is a little more skilled at this than we are, but we gave it the good ol' college try anyway). Our Strategic Account Manager, Anthony Turco, brought the beats as well with his DJ speaker set up, which was blasting some of our favorite songs all day!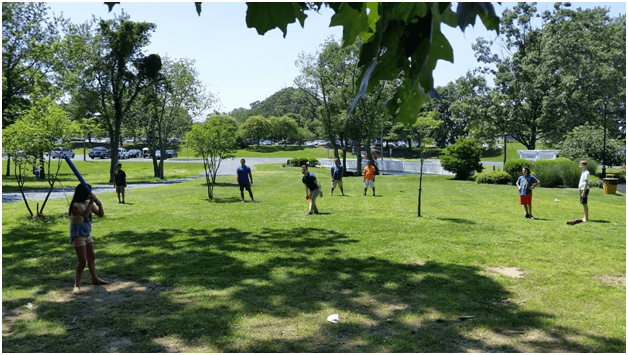 Those of us who, like myself, aren't as blessed with athletic ability opted to go for a nature walk instead. We walked along the water and watched others out on the marina in paddle boats and canoes before reaching the paths that cut through the woods. The shade was much appreciated, and we saw plenty of birds, chipmunks, and squirrels before heading back to home base!
By now it was late in the afternoon, and some of our youngest NetElixir family members were getting tired from all of the excitement, including Alyssa and I, who in a sugar-induced moment of confidence broke out into song and dance to Jason Derulo's "Want To Want Me". All in all, it was a blast for all of us in the US team to get out of the office for a day and spend some time together laughing, relaxing, and growing closer as a team.