As the unofficial start of summer, Memorial Day Weekend brings people to beaches, family events, and sales – even if the holiday looked a bit different this year. Beaches and barbeques remained intact. Crowds gathered across the country to enjoy reopened beaches and gather with family.
Memorial Day Weekend kicks off summer sales. Last year's Memorial Day Weekend had the majority of consumers expecting to take advantage of sales offered in stores. In 2018, AdWeek's consumer insights report that people – and mostly men at that –  spent an average of almost $500 as Memorial Day Weekend becomes an important holiday for retailers.
The coronavirus pandemic hasn't stopped Memorial Day Sales; instead, those holiday weekend sales are featured online. And consumers continue to shop. We compared the daily data for Sunday and Monday, May 24 and 25, 2020 to the same holiday period in 2019, May 26 and 27. Below is how ecommerce sales have changed year over year.
How Memorial Day Weekend Sales Changed Y/Y Across Retail Industries
Food and Grocery
Memorial Day Weekend is the time of family barbeques and grill outs. With more families sheltering in place, we saw food sales continue to skyrocket:
Website conversions increased 162%.

The number of transactions jumped by 213% during the two-day holiday period.

The average order value (AOV) increased only 10% in 2020.

The percentage of mobile orders increased 17%.
This continued increase in online food orders comes as no surprise, as food and grocery have been the fastest growing segment throughout the coronavirus pandemic. And Memorial Day Weekend is known for its barbeques, as the search interest in "barbeque" peaked on Monday:
Apparel
The Apparel retail industry has been among the hardest hit during the coronavirus outbreak. However, Memorial Day Sales entice shoppers with deals on new summer wear.
Apparel ecommerce sales have slowly been climbing back into the positives week over week and Memorial Day Weekend continued to boost the trend. Compared to last year's holiday, 2020 saw:
Website conversions increase by 8%.

The number of transactions increase by 4%.

The AOV decrease by 6%.

The percentage of mobile orders increase by 13%.
Day by day, the Apparel retail industry is overcoming the crisis. While May 26, 2020 was not factored into the percentages above, Tuesday saw the highest number of transactions in a single day since we started monitoring the daily changes. Show off your new summer looks!
Gifting
The Gifting retail industry has been a breakout sector throughout the pandemic. Family celebrations occur digitally now and through the sending of e-notes and small gifts. However, sales in Gifting dropped a little over these past two days, as people focused more on the family and friends that they could see over the weekend.
Website conversions decreased by 15%.

The number of transactions increased 44%.

The AOV decreased 6%.

The percentage of mobile orders increased 7%.
As states continue to open, lifting restrictions, we may start to see changes in ecommerce trends for the Gifting category as people can express their sentiment in person.
Home Furnishing
Home renovations continue to take a higher precedence as people's hobbies. DIY projects spark an increase in Home Furnishing sales. And, because home may be many of our summer destinations, people seek to refresh their interiors. Memorial Day sales boosted the Home Furnishing retail industry:
Website conversions rose 49% over the two-day holiday count.

Transactions skyrocketed over 130%.

The AOV increased by 13%.

The percentage of mobile orders rose 39%.
Redesigning our homes – especially our home offices – can help make the space we reside in feel more refreshing. The coronavirus outbreak could influence interior design for the future as we now navigate the mental effect of living and working in the same space.
Pet Supplies
Our pets have been our constant companion while staying in place and working and learning from home. Consumers have treated their pets to an abundance of new goodies as the rising ecommerce trends for the Pet Supplies retail industry continue to show year over year increases: 
Website conversions increased 23%.

Transactions grew by over 100%.

The AOV saw a slight increase of 3%.

The percentage of mobile orders rose 51%.
As a constant source of comfort and company, our pets reap the benefits and rewards of our increased home-bound attention.
Tools and Hardware
As people are partaking in more projects around the home, they need the tools necessary to complete those projects. The Tools and Hardware category has also seen a breakout in ecommerce sales. Our dataset shows continued year over year increase:
Website conversions grew 58%.

Transactions jumped 135% in 2020.

The AOV increased by 6%.

The percentage of mobile orders rose 53%
People are still learning new hobbies throughout the pandemic and deepening their skillset. They now have the additional tools at their disposal to learn even more.
Memorial Day Ecommerce Trends
The AOV has been decreasing within our dataset, but Memorial Day Weekend saw a slight increase in year over year cart values for a few retail categories.

While the Food and Grocery retail industry continues to see enormous growth, sales have cooled after the initial panic buying eased. The holiday weekend spiked growth as consumers celebrated with traditional barbeques.

New online orders contribute to about 50% of total orders for both Gifting and Food and Grocery. Apparel has seen a relatively stable rise in new online orders over the past few days this year.
Additional Insights
Our Covid-19 Updates Webinar series can be viewed in its entirety. Our sixth installment, Road to Recovery: Business Insights & Lessons From Ecommerce Leaders, will air live Thursday, June 18 at 2 PM ET. At this, we will continue to share real-time ecommerce data from June, and host a roundtable discussion with retail industry leaders.
The next expert in our Reimagine Tomorrow series is Professor Jerry Wind of Wharton School of the University of Pennsylvania. On Thursday, June 4 at 2 PM ET, Wind will present Opportunities in Times of Crisis. Join the conversation on social media by using #KnowledgeInspires.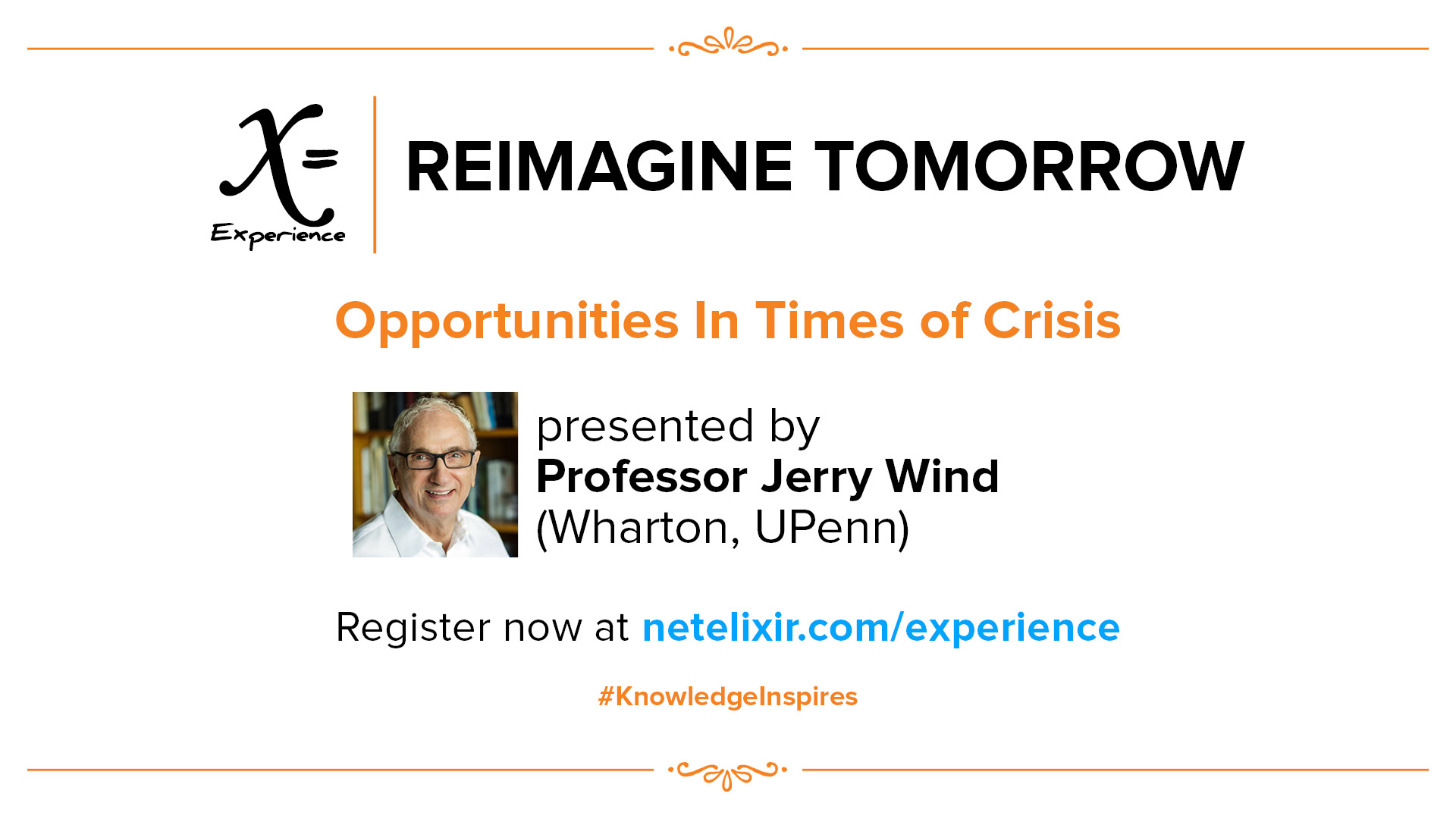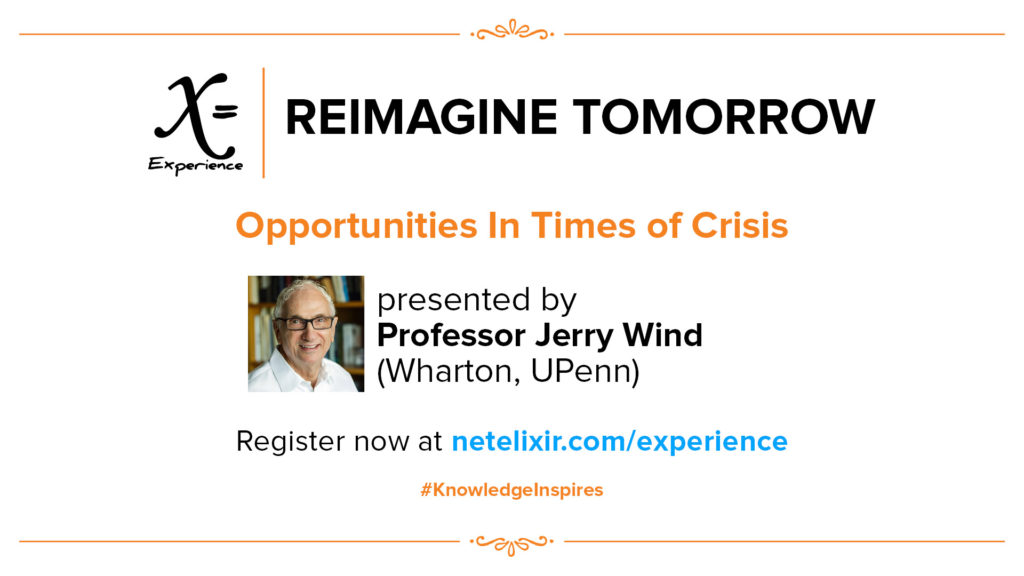 Looking for additional insights and information for your specific category? Email us at shareinsights@netelixir.com.
Learn More about Ecommerce Updates During Coronavirus
You can join the conversation on social media using #NxInsights.
For further reading, you can see our prior retail analytics updates on retail ecommerce and online shopping behavior: