The 2020 holiday season is poised to be one of the most unpredictable ones yet. As such, no one has the blueprints for success and the plans of last year are insufficient. There are countless variables to be cognizant of and no one can forecast how and when these internal and external factors will interact. We need to begin preparing for this holiday season as early as possible, creating a Plan A and a few backup plans. Through ideas, insights, and innovations, we can be ready to optimize on the fly to meet whatever comes next. NetElixir created Connecting the Dots: Holiday Readiness Summit for Retailers, live on Thursday, August 13th, to empower retailers and business leaders to make better-informed decisions, overcome unforeseen challenges, and have the confidence to innovate new solutions.
The holiday season may start earlier this year, as customers react preemptively to delayed shipping they experienced during the coronavirus pandemic.  A strong e-commerce platform and social presence will be critical for this holiday season. Amazon's Prime Day delay will likely usher in the holiday season once the economy stabilizes.
Planning your holiday strategy is a critical conversation to begin having now.
Connecting the Dots Speaker Lineup
Matt Guffey, UPS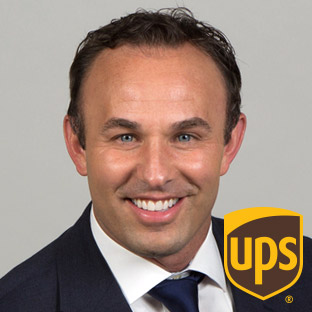 UPS's President of Global Strategy, Matthew Guffey, will present Planning Strategies for Peak 2020. Learn how to strengthen your supply chain to meet the holiday demand, especially as e-commerce demand is expected to continue to soar.
Guffey will share insights and learnings from his perspective as a small and medium-sized business champion and leader of UPS strategy, including a deep dive into:
2020: A year of challenge and constant peak demand

Partnering for successful holiday strategies

The critical importance of 'Plan B'
Guffey previously worked with UPS as the President of United States marketing. With UPS, Guffey drives growth imperatives for success both today and in the future.
Robert Dillon, Google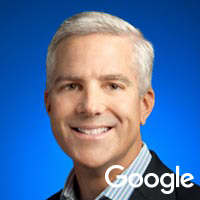 Google's Director of Agency Sales for North America, Robert Dillon, will share Digital Insights to Uncover Clues for Q4 Readiness. Dillon leads Google sales teams in partnering with agencies to drive customer success. Google's 2020 holiday resource will be available to you, so you can begin charting your path to success.
Dillon has had a range of marketing and sales experiences prior to Google. Earlier in his career, he was a consultant with the Los Angeles office of the Boston Consulting Group, as well as an intelligence officer in the United States Navy. He earned his MBA in strategy and finance from Wharton and holds bachelor's and master's degrees in electrical engineering from Cornell University.
Kelly Thomas Nojaim and Milton Reis, Microsoft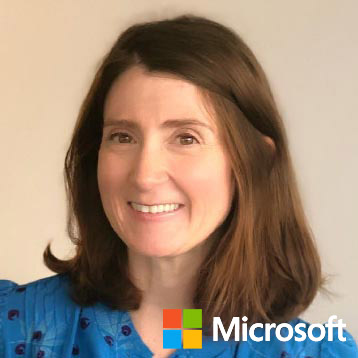 Kelly Thomas Nojaim serves as Microsoft's RVP of North America Corporate Sales and Milton Reis as the Global Corporate Sales Manager for North America. Both will present Microsoft Advertising: Getting Ready for the Near Future of Advertising. Learn about the most recent market share numbers, demographics, and index buying power from Microsoft advertising. Additionally, understand insights that are crucial for advertising during an unprecedented holiday season with trends and product insights to help you achieve specific KPI goals.
Kelly Thomas Nojaim has prior experience helping small and medium-sized businesses drive quality leads. She also worked in marketing with Microsoft's Bing ads to leverage network insights and product management. She received her MBA from New York University's Stern School of Business, where she was the President of Stern Women in Business.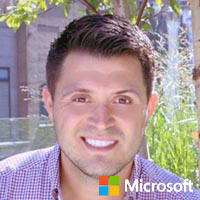 Milton Reis has extensive knowledge of the retail vertical and experience working with a variety of brands. He is passionate about marketing initiatives, advertising, sales as a product solution, and exceeding customer expectations. He is the Co-Chair of the GLEAM of Microsoft Advertising organization.
Sheena Iyengar, Think Bigger and Columbia Business School
Sheena Iyengar is the S.T. Lee Professor of Business at the Columbia Business School who will speak on Think Bigger: How to Actually Think Out of the Box. Iyengar's presentation is based on recent research in cognitive psychology and neuroscience which looks at how new ideas form in the human mind. Think Bigger features a new method on how to innovate a new solution by focusing on the defining and refining of a problem. She will also discuss how to go about deconstructing and verbalizing that problem in order to surface and reduce bias.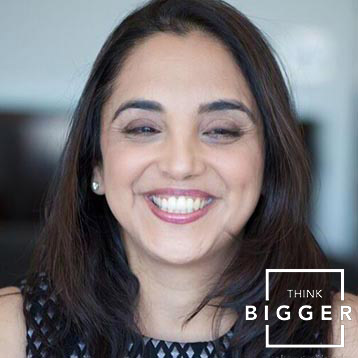 Iyengar has been voted among the top 50 most influential business thinkers by Thinkers50 and is rated one of the world's best B-School Professors by Poets and Quants.
2020 certainly is a year ripe for new ideas. Iyengar, who has studied the process of choice since her undergraduate time at the Wharton School, muses that choice is how we create our most beautiful and singular selves.
Executive Panel Discussion with Al Bessin, Circa Lighting; Carlo Savino, Lenovo; and Parag Shah, Wakefern
The Executive Panel Discussion features insights for large retailers and is presented by Circa Lighting's Chief Operating Officer, Al Bessin; Lenovo's Executive Director of eCommerce, Carlo Savino; and Wakefern for Shoprite's Vice President, Parag Shah. Learn trends and insights into the Home Furnishing, Technology, and Food and Grocery retail categories, as well as what changes in customer behavior these retail executives have seen firsthand.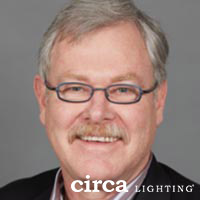 Bessin oversees the marketing, operations, information systems, finance, human resources, e-commerce, and showroom functional areas for Circa Lightning and works with the President to develop company strategy. He has provided management, marketing, and operations consulting through his career of working with over 80 companies.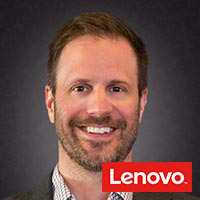 Savino leads the vision, strategy, and execution of the next generation digital commerce capabilities for Lenovo's online business. His extensive experience in online marketing and e-commerce garners tremendous insight into how the coronavirus pandemic has accelerated the digital trend.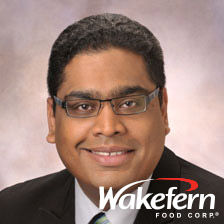 Shah previously joined NetElixir's second webinar on the impact of COVID-19 on retail ecommerce to explore how the Food and Grocery retail industry has changed and how Wakefern for Shoprite navigated the surge in demand. As the Vice President of the Grocery Division, he will expand his insights into how the demand for food has progressed as the coronavirus pandemic has evolved.
Robin Dreeke, People Formula LLC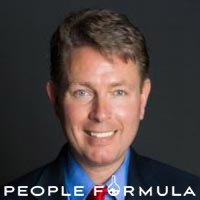 Robin Dreeke, a former FBI Special Agent and Founder of People Formula LLC, joins Connecting the Dots to share Sizing People Up: The Six Signs of Trust and Building Strong Relationships. Dreeke will teach you how to think and operate like an FBI Behavioral Analyst, breaking down the elusive art form of behavioral assessment into an easy guide. You will learn how to assess yourself and others on trust and predictability. Dreeke's expertise will help you form strong relationships for every aspect of your life, both personally and professionally. Partnerships are a crucial aspect of success and you will learn how to cultivate those relationships and build trust.
Udayan Bose, NetElixir
NetElixir's Founder and CEO Udayan Bose will present 2020 Holiday Data: Consumer Trends & Digital Marketing Strategies. During this session, Bose will share key consumer trends that have emerged over the last few months and explain how they will influence the holiday marketing plans for the year.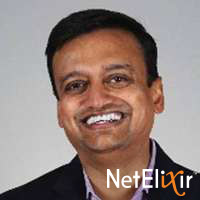 NetElixir will also unveil our collection of research on the impact of the coronavirus pandemic on retail e-commerce metrics and online shopping behavior. We have been compiling the daily data since early February and sharing our findings in our webinar series, but our collection will compress the months of research and what the trends could mean for the holiday season.
Keelan Leyser, Digital Magician
What's the fun of the holiday season if there isn't a touch of magic? Keelan Leyser is a creative artist who performs digital magic and mind-blowing psychological illusions through innovative magical effects with his iPad and iPhone. He'll reach right through the screen with feats of unexplainable mind reading.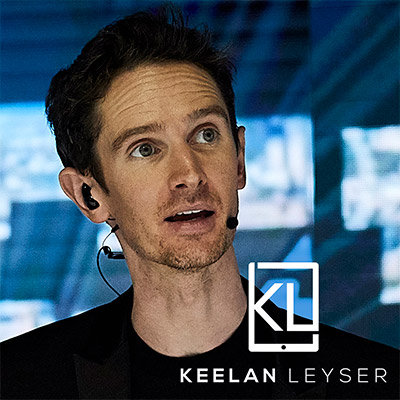 Leyser is the British Magical Grand Prix Champion and has been personally invited to perform for Prince Charles on more than one occasion. He has appeared in and performed on over 100 television shows, including Penn and Teller Fool Us & Dean Cain's Masters of Illusion. This is a session you certainly don't want to miss, as he makes the impossible possible.
Uddan Trust – Flight Foundation
Connecting the Dots is free to attend; however, we are accepting voluntary contributions to our non-profit organization, the Udaan Trust – Flight Foundation. Through this organization, we have already helped 9 underprivileged girls continue to pursue their educational aspirations and dream careers. With your help, we can do much more. 
Follow us on social for the latest updates.