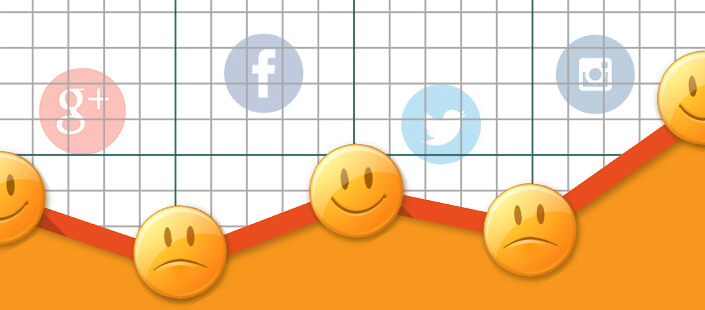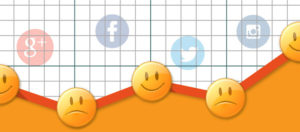 Social media is an integral part of any business' marketing, outreach, and customer support strategies. Brands are now promoting their activity around-the-clock through social status updates, tweets, and blog posts. However, social media promotions don't just happen in isolation. Customers, audiences, and social influencers also discuss brands, and in doing so, they co-create content. While brands often measure their social media mentions, unless they're measuring the sentiment behind those mentions, their measurements could be misleading! Lots of mentions are great, but are people talking about your brand in a positive way, or are they upset with your service?
Small business owners can use website like Twitter and Facebook to find what people like and what they don't. Businesses can then analyze social sentiments on a regular basis to understand people's feelings towards their brand, company, product, or service. A spike in negative mentions could be an indication of a forthcoming crisis. Businesses can analyze those negative mentions and prepare a PR strategy before that crisis happens, or circumvent it entirely. Similarly, brands can keep track of what products and services consumers are raving about, and focus more on what their customers love! Sentiment analysis can also be used to understand how your brand is being perceived in comparison to its competitors: negative social sentiment for a competitor can help your business shape its positioning better.
The science of social sentiment analysis is nothing short from fascinating. At a higher level of study, the intricacy of this analysis can become even more accurate when the analyst considers semantics (the study of the relation of words and phrases). The sentiment of a sentence that contains a positive keyword may not be always positive, and vice versa. There are words that can invert the sentiment of another word or keyword. These are called sentiment shifters, or connectives. For example, affordable is a positive keyword, but a sentence with a sentiment shifter can actually be negative, such as "I found Brand-X web-hosting plans are less affordable". This is why semantic interpretation is important for word-by-word analysis, when we try to understand social sentiments accurately.
Want to learn how to conduct your own social sentiment analyses? NetElixir University would love to teach you easy implementable techniques of Social Sentiment Analysis in our 30 minute free webinar on February 26th at 2:00 p.m. Small business owners can learn how to capture their industry's social media data, techniques to categorize the extracted data, and how to apply tags to the data to sort and reveal their unique sentiment trends. Click here to reserve your seat now!