Originally published March 25, 2020. Updated March 31, 2020 for increased picture clarity.

As the number of coronavirus cases has spiked in the United States, we have seen a surge in ecommerce sales for the Food and Grocery retail category. During the past two weeks, the number of reported coronavirus cases in the U.S. has increased exponentially; at the same time, online Food and Grocery sales saw a year over year (Y/Y) increase of 186%. Demands on food and grocery items have surged during the coronavirus outbreak.
Food and grocery delivery, especially, has seen a boost in sales. More time at home from remote working and social distancing, as well as restaurant closures, has resulted in more people looking into delivery options. For example, searches for "meat delivery" has seen a sharp increase starting around March 12 through March 21: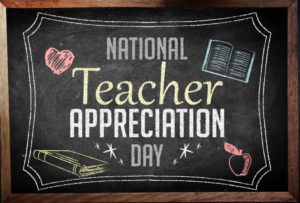 Panic buying has disrupted supply chains and changed food channels, as reported by The Guardian, but food production has continued to meet demand. The NY Times reports on diverted outlets; because schools and restaurants have closed, the food supply slated for them has been redirected to grocery stores. 
Because of the quick sellout of groceries in stores, people have turned to online ecommerce to ensure their food pantries are well-stocked.
Ecommerce sales for Food and Grocery Retail Category
NetElixir's upcoming webinar, which will be live tomorrow at 2 PM ET, breaks the daily data our analysts have compiled into three periods: The Beginning of the Coronavirus Outbreak from February 9 to 22, the Spike Starts from February 23 to March 7, and the Outbreak Spreads from March 8 to 21. The period while the Outbreak Spreads saw double the amount of online orders than the Beginning period.
Almost 60% of these online orders came from new clients.

People are taking nearly half the time to complete their orders during the Outbreak Spreads period when compared to the Beginning period in 2020.

The CPC's for food products has been steadily declining.
People are turning to online shopping and, if marketers are strategic and appropriate given the circumstances, they have an opportunity to get their products onto people's screens. 
NetElixir is Proud to Present: Retail Superheroes
NetElixir is introducing a  new segment in our coronavirus updates webinars called Retail Superheroes. This segment acknowledges the contribution of specific companies who have offered exceptional service to people and their communities throughout these difficult times. 
Our first Retail Superhero guest is Parag Shah, Vice President at Wakefern Food Corporation at Shoprite. Shah oversees the Sales and Marketing, Procurement, Supply Chain, and Merchandising departments and functions with the Grocery and Specialty Grocery Division. Wakefern Food Corporation is the largest retailer-owned cooperative in the United States. Shah will join our upcoming webinar to provide firsthand insights into food demands and Shoprite's response during the coronavirus pandemic.
The Shoprite team has gone above and beyond, working around the clock to help fulfill the massive surge in demand for groceries over the past four weeks; Shoprite has successfully managed the escalating instore and online demands. The retail workers in store, from cashiers to customer service, have been delivering exceptional service to the patrons that flock the aisles. We applaud their service and their commitment to help their community.
During our Retail Superheroes segment, Shah will discuss how Wakefern at Shoprite has handled the demand, panic buying, and disruptions caused by the coronavirus. He will provide insights into what people are purchasing most (beyond toilet paper), which products experienced stock disruptions, and how customer purchasing behavior has changed. Additionally, Shah will explore how Shoprite, as a community-focused brand, is helping to fight coronavirus challenges in other ways people might not be aware of. For instance, in providing firsthand experiences for the grocery retail category, Shah is helping to present an accurate picture into what is happening. Based on his experiences managing food and grocery operations, Shah will offer advice to retailers during these challenging times.
Register for our live webinar on Thursday, March 26 at 2 PM ET to partake in this live Q&A with Parag Shah as he represents Shoprite, as well as retail insights provided by NetElixir's Founder and CEO Udayan Bose.
Real-Time Data from NetElixir
Our data is pulled from real-time customer paths to purchase during the period of outbreak, providing a gauge of immediate consumer behavior. NetElixir knows that one insight can change everything. To help your business during these times, we have a complete set of free online tools to help you understand where and how your customers are clicking and buying. All our insights are powered by LXRInsights, our proprietary analytics tool that tracks real-time data. You can request your free demo of our tool here.
For further reading, you can look through our retail analytics updates on retail ecommerce and online shopping behavior from last week: