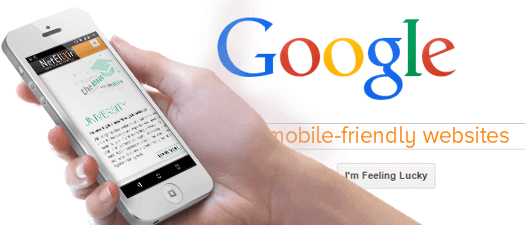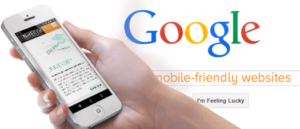 Long gone are the days when websites could manage with a desktop presence alone. Today, having a great mobile presence is just as important as having one on desktop. To show the importance of this, Google has recently announced a new mobile-friendliness requirement, as well as an updated mobile search algorithm. In a unique move, Google has even announced the exact date that this change in the mobile organic SERP is going to take effect. In case you've missed the announcement, "mobile-friendliness" will begin to be considered as a ranking factor on April 21st, 2015.
Google's goal is to have users get the most relevant results, regardless if that information lives on mobile-friendly web pages or apps. As more people use mobile devices to access the internet, Google's algorithms have to adapt to these usage patterns. In the past, Google has made updates to ensure websites are configured properly and are viewable on modern devices. Now, Google is announcing two important changes so that users can discover more mobile-friendly content more easily:
1. More mobile-friendly websites in search results
Starting on April 21, Google will be considering mobile-friendliness as a ranking signal. This change will affect mobile searches in all languages worldwide and will definitely have an impact on search results.
2. More relevant app content in search results
Now Google will begin using information from indexed apps as a ranking factor for signed-in users who have the app installed. This means Google will now surface content from indexed apps more prominently in search.
What is Changing?
Prior to this, the mobile rankings for a website were dependent on the ranking strength of the desktop site. If a site ranked well on the desktop SERP, usually the site ranked well on the mobile SERP too.
But now, starting on April 21, we can assume that mobile-friendly sites will see a dramatic boost in rankings that aren't based on their desktop ranking factors alone.
What Does this Mean?
Responsively designed websites should have a one-to-one relationship between desktop and mobile pages. We can assume that responsive sites will perform really well, and be favoured by Google in search results.
Looking ahead, it is of vital importance to consider your mobile strategy in place and address its deficiencies as soon as possible. To help you out, Google has released the Mobile-Friendliness Testing Tool, which analyses a URL and reports if the specific page has a mobile-friendly design or not.
Good luck to all as we get closer to April 21st!