Are you prepared for the future of search marketing?
To build resilience for the cookieless future, we need to reimagine the SERP. Search is no longer just about competing on keywords, but owning a full-funnel channel that is visual, shoppable, and customizable. Search is not just a type-in request; it is driven by voice, visual, and video cues and is often anticipated by Google's AI prediction models.

We need to transition to a new search marketing strategy, one that embraces AI-powered insights, a full-funnel approach, and a focus on engaging high-value customers. We invite you to join us in the new search experience.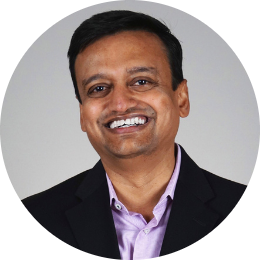 The Future of
Search Marketing
Date: Thursday, June 23 at 2 PM EST
Duration: 30 Minutes
Speaker: Udayan Bose & Chas Fox