Competing on Amazon: Insights & Strategies
View Our 3-Part Series
Original Aired March 2021
Competing on Amazon
The e-commerce landscape is constantly growing, leading to countless alternatives for consumers to choose from. With over 17 years of experience in strengthening e-commerce growth for brands worldwide, NetElixir can help you thrive in this highly competitive market. Brands can profitably increase their online sales with these actionable insights to create a holistic e-commerce and Amazon strategy.
During NetElixir's three-part webinar series, our experts will help you develop a 24-month strategic Amazon success plan.
You do not even have to leave the comfort of your own home or workplace to enjoy NetElixir's informative webinars. Catch up on the insights and research shared by our thought leaders and in-house experts throughout this three-part webinar series. For your convenience, below are the full Competing On Amazon recordings to help you create your winning Amazon strategy:
How to build a 24-month strategic plan based on in-depth consumer insights
Learn proven methods to succeed with Amazon
Win high quality customers who spend 3-5X more than average customers
Part One
How to Launch and Grow Your Brand on Amazon
Part Two
What Are the Cornerstones of a Strategy to Compete On Amazon?
Part Three
Amazon As An International Marketplace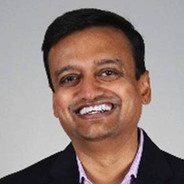 Udayan Bose,
Founder & CEO, NetElixir, Inc.
Udayan started the company with a vision to help e-commerce businesses succeed online. His exclusive focus on the digital retail space has helped NetElixir become the de facto e-commerce experts while partnering with industry leaders like UPS, Google, and Bing. Now, over 17 years later, NetElixir continues to empower e-commerce growth through empathy, insights, and innovation.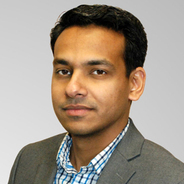 Manish Mohan
Senior Director of Digital Strategy, NetElixir, Inc.
Manish is responsible for driving NetElixir's retail-focused paid media strategies across search, social, and marketplaces. He is focused on creating profitability-based omnichannel solutions that analyze the customer journey to give brands the power to effectively engage the right shoppers at all touchpoints.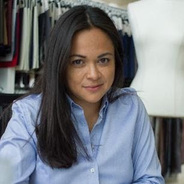 Nicole Mercedes Zethelius
Webinar Moderator
Nicole has over 15 years of experience in European and Global retail, FMCG, and business development. She's a certified expert in Corporate Sustainability and Innovation through Harvard University and sits on the Board of Advisors for several exciting new start-ups. Nicole is an expert advisor to the United Nations Economic Commission for Europe on a blockchain transparency pilot project.