The customer experience is the most important relationship a brand can cultivate. David Bell is currently the President and Co-Founder of Idea Farm Ventures, a consumer investment holding company based in New York City. Idea Farm Ventures invests in companies in the consumer sector and companies that are typically DTC, or direct-to-consumer, first, so David knows a few secrets about how brands can successfully build customer relationships.
David sat down virtually with NetElixir to chat about some brands he saw making a difference during the pandemic and what he considers an overlooked driver of innovation. 
Connect the Dots with the person who has been called the "guru of the DTC movement" and the "man who kick-started the direct brand economy," David Bell, by reading his full interview with NetElixir.
NetElixir: What is a key driver of innovation that companies tend to overlook?
David: Well, to me, it's the customer journey. So much can be done there. Early DTC companies innovated on price unlock, they innovated on value, and they also innovated on the customer journey. Think about how simple and easy it is to buy a Tesla on your phone and pop into a showroom and take a look at one, so customer journey innovation, for me, is really tops.
NetElixir: Companies are already beginning to prepare for future crises. What is one area they should focus on?
David: Well, what we learned from this current pandemic that is still ongoing is you really need to have the e-commerce operation fully integrated and up and running. So omnichannel in its most pure form: be everywhere, be where customers want you to be.
NetElixir: What is one example of innovation you've seen from companies during the pandemic that has impressed you?
David: A great example of a brand that's really navigated the pandemic, I'll give a shout out to one of our brands, Caraway, if anyone's in need of high-quality, non-toxic pots and pans. Jordan the Founder was recently written up in Fortune as one of the brands that really, absolutely exploded during the pandemic. But what I liked was not just because people were cooking at home, but he really doubled into his grand vision which is to fill the home with products that are non-toxic, have a beautiful aesthetic, and a great value. So it really made him think about what he was delivering into people's lives by way of making a home more interesting and more appealing for the whole family.
Connect the Dots with David Bell
Join NetElixir's virtual conference, Connecting the Dots: Driving Change Through Innovation, to empower your DTC strategy with David Bell's five pillars for success for 2021 and beyond.
The Playbook of DTC, live on 6/10 at 12:45 PM EST
The direct-to-consumer movement has simultaneously created unparalleled opportunities for entrepreneurs and unprecedented upheaval for incumbents. This session focuses on the building blocks for a successful DTC business, shares anecdotes and success stories for in-market businesses, and charts what the future of DTC looks like for the entire ecosystem — founders, investors, service providers, and acquirers. Lessons learned are brought together under the five pillars of the "Playbook of DTC."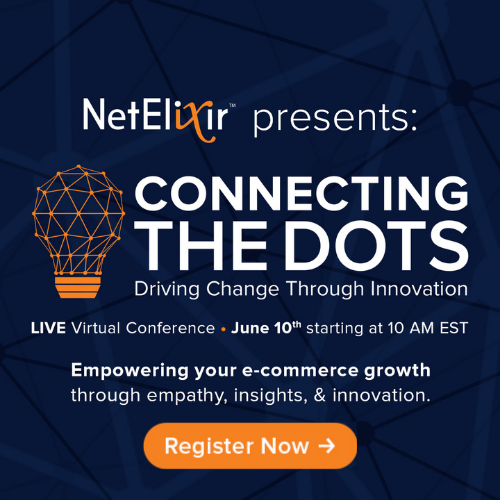 Register now to hear more from marketing legend David Bell.
Read More
Meet Natalie Zmuda, the Head of Think With Google
Meet Jerry Wind, Marketing Professor at the Wharton School
Meet Michele Peters, the Senior Manager of Global E-Commerce Marketing at UPS
Meet Aaron Zagha, the Chief Marketing Officer at Newton Baby
Meet Christine Hunt, VP of Brand Marketing at Lulus.com