Innovative solutions don't arise just as a way to stand out from the competition; when creativity is given the time, space, and resources to flourish, innovation can bloom to alleviate customer's pain points, offer a new product, or approach a problem from a new angle.
Christine Hunt, the VP of Brand Marketing at Lulus.com, virtually chatted with NetElixir to share the positive influences that drive her team's innovation strategy, as well as her favorite innovation from the past few months.
Connect the Dots of innovation with Christine Hunt by reading her full interview below.
NetElixir: What is a key driver of innovation that companies tend to overlook?
Christine: When it comes to innovation, we often think of competition and scarcity as the driving forces. However, what's typically overlooked is the time and space necessary to be creative. Companies should be wary of meeting heavy calendars and should encourage their employees to carve out the time and space necessary to both recharge and tap into those creative juices. 
NetElixir: Companies are already beginning to prepare for future crises. What is one area they should focus on?
Christine: After 2020, companies are looking to future-proof their business. What they can learn is how to operate in a fully digital environment. They should think about what are the points of friction for their business in a digital environment. How do they alleviate that for the consumer? And then how do they augment and even enhance the consumer experience online?
NetElixir: What is one example of innovation you've seen from companies during the pandemic that has impressed you?
Christine: Now, one of my favorite examples of innovation that stemmed from the pandemic comes from Johnson & Johnson and I'm not just talking about the vaccine. So, Johnson & Johnson tapped into the power of virtual reality to help surgeons in training maintain and stay on track with their training in a virtual world. Think of it sort of like a virtual reality operation game; however, with much higher stakes. Now that's what I call innovation!
Connect the Dots with Christine Hunt
Join NetElixir's virtual conference, Connecting the Dots: Driving Change Through Innovation, to hear more about Christine's experience inspiring her team and the forces that drive her success.
Innovation Roundtable, live on 6/10 at 2 PM EST
Christine will be one of our panelists at our Innovation Roundtable at Connecting the Dots: Driving Change Through Innovation. Christine will be joined by Michele Peters, the Senior Manager of Global E-Commerce Marketing at UPS, Aaron Zagha, the Chief Marketing Officer at Newton Baby, and Lewis Broadnax, the Vice President of Global E-Commerce at Sazerac. 
NetElixir's Innovation Roundtable features senior executives who will share their experience from the past year and the ways they have had to innovate for their organizations and customers. Christine and the rest of our innovation panelists will answer questions like:
What makes Lulus.com a pioneer of innovation?

How has your brand's view on innovation changed throughout the last eighteen months?

What are a few characteristics of your most innovative customers?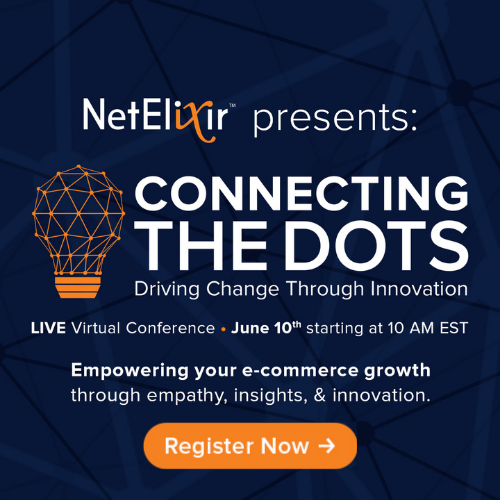 Register now for Christine's live roundtable discussion.
Read More
Meet Natalie Zmuda, the Head of Think With Google
Meet Jerry Wind, Lauder Professor Emeritus and Professor of Marketing at Wharton
Meet Michele Peters, the Senior Manager of Global E-Commerce Marketing at UPS
Meet Aaron Zagha, the Chief Marketing Officer at Newton Baby