Agility is a key component of any marketing strategy. Aaron Zagha, the Chief Marketing Officer at Newton Baby, considers the ability to pivot at moment's notice the greatest marketing feat of this past year. 
NetElixir asked Aaron to share some of his thoughts on how marketing initiatives have shifted throughout the last eighteen months. As we seek to connect the dots of what we have learned and create a brighter future, we sat down with Aaron for a glimpse of how his marketing innovations helped Newton Baby continue to succeed.
Connect the dots with Aaron Zagha.
NetElixir: What is a key driver of innovation that companies tend to overlook?
Aaron: I think customers are too often overlooked in the innovation process. Ensuring you have an open dialogue with your customers — not just through customer service, but also through polls, surveys, panels — can actually result in more focused innovation, and innovation which is driven by end-user demand.
NetElixir: Companies are already beginning to prepare for future crises. What is one area they should focus on?
Aaron: Supply chain is and continues to be the single most important area of focus, but ensuring you have diversified distribution channels is a close second. If a hack shuts down your site, can you still sell product in stores? And vice versa, in the case of the pandemic.
NetElixir: What is one example of innovation you've seen from companies during the pandemic that has impressed you?
Aaron: I think the most remarkable innovation, certainly from a marketing perspective, has been the ability to pivot 180° in a very short time. Some companies were able to completely change their messaging — whether by force or opportunity — in a very tight timeframe when the pandemic broke out. Making sure you (and your marketing calendar) are flexible enough to stop and pivot quickly is vital, as we saw with the Facebook boycotts of last summer.
Connect the Dots with Aaron Zagha
Join NetElixir's virtual conference, Connecting the Dots: Driving Change Through Innovation, to learn more about Aaron's experience as he pivoted Newton Baby's marketing strategy to successfully navigate through the turbulence of last year. 
Innovation Roundtable, live on 6/10 at 2 PM EST
Aaron will be one of our panelists on our Innovation Roundtable at Connecting the Dots: Driving Change Through Innovation. Aaron will be joined by Michele Peters, the Senior Manager of Global E-Commerce Marketing at UPS, Lewis Broadnax, the Vice President of Global E-Commerce at Sazerac, and Christine Hunt, the Vice President of Brand Marketing at Lulus.com. 
NetElixir's Innovation Roundtable features senior executives who will share their experience from the past year and the ways they have had to innovate for their organizations and customers. Aaron and the rest of our innovation panelists will answer questions like:
How is Newton Baby promoting innovation to their customers?

What will make your organization iconic?

How do you select ideas that will become successful innovations?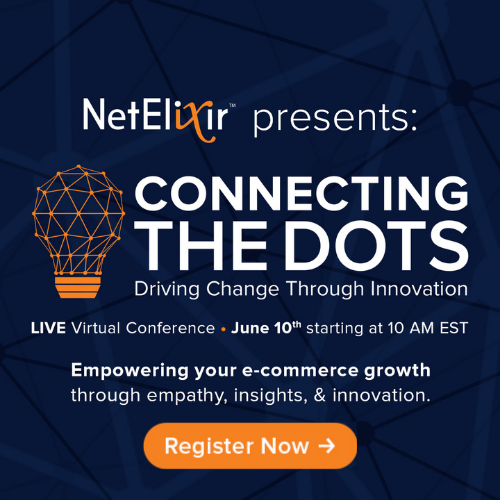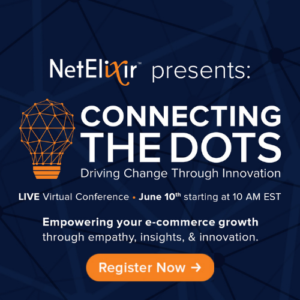 Register now for Aaron's live roundtable discussion.
Read More
Meet Natalie Zmuda, the Head of Think With Google
Meet Michele Peters, the Senior Manager of Global E-Commerce Marketing at UPS