The online market is highly competitive, so for online businesses, every sale counts. Every business owner knows how painful it is to see a shopper browse through your website and then leave without making any transactions. In fact, 20-40% of users bounce on retail sites, — meaning advertisers lose not only sales, but their spend on advertising as well. Worst of all, the fewer shoppers you convert into buyers, the higher your CPA (cost-per-acquisition) is.
In this competitive landscape, it's crucial to make the most of every potential customer who comes to your site. Luckily for online marketers, Programmatic Remarketing on Google Display is an extremely efficient way to master this.
Programmatic Remarketing on Google Display is an intelligent tool that helps you find your most relevant shoppers from almost all websites, videos, and apps available to date (to be specific, it boasts an impressive 92% reach).
Turn every potential customer that visits your site into a shopper who will not only buy once, but become a lifelong customer. Programmatic Remarketing with Google Display features the tools you need to do just that without raising your CPA.
Customers from your target audience are found through a multitude of online platforms, making it fast and simple to extend your reach.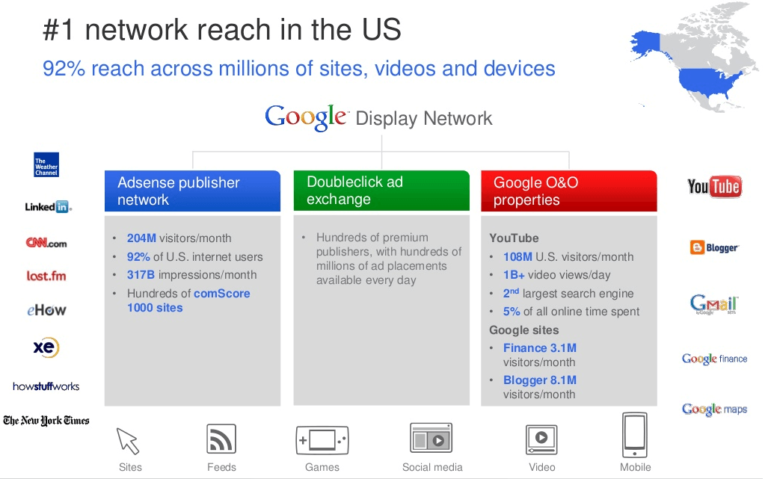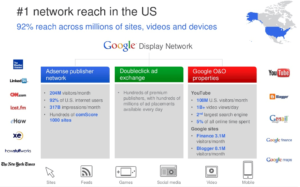 The AdWords Remarketing code coupled with Google Analytics can tap several powerful signals, including demographics, audience behaviour, topic categories, site interaction, and more. You can make your target audience list as granular as possible. For example, you can target a shopper who has visited a particular product category on your website for over three minutes, then added some products to their cart, but then left it there. There is a good chance that this engaged shopper is doing some comparative 'window' shopping, and is considering making a high value purchase. With remarketing on Google Display, you can re-engage and win these shoppers with targeted ad copy, maybe even with a special discount offer to push them to make that final purchase.
For success in remarketing, selecting the right audience is as crucial as an effective ad message. Google calls this the "Magic Moment" – when the right audience sees the right ads!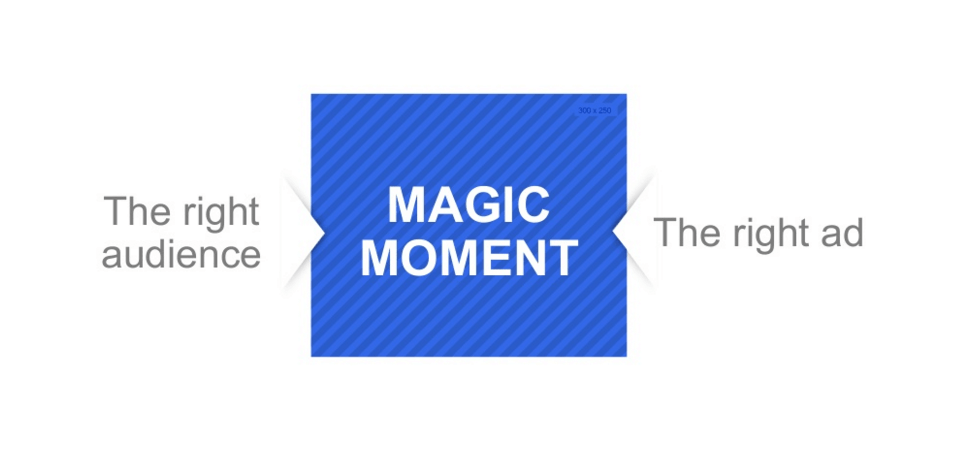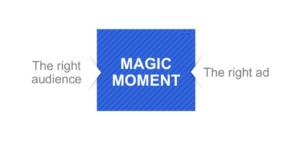 Similarly, Shopping Cart abandoners are another beneficial group to focus on. There's a whopping 68.53% average online shopping cart abandonment rate — Imagine if you were capturing those sales instead of losing them! Let's look at a quick example: If you're currently making $50,000.00/mo in online revenue and could turn just 25% of those abandoned orders into sales, you'd make an extra $150,000.00 each year.
Your Current Sale = $50,000.00/mo
x 0.25 (25% increase) = $12,500.00/mo
= $150,000.00/yr in extra sales
But wait! Before you jump to create a remarketing setup on your own, be aware that all remarketing is not created equal. There are different strategies you'll want to employ on your shopping cart page, product page, home page, etc.. For all website pages, the conversion rates are either low or the cost per conversion is high. You need to strike the right balance to optimize your setup and increase your ROI (Return on Investment). A digital marketing agency with designated Google support and a specialized display team, like NetElixir, can help you understand the perfect equation to ride this fine line.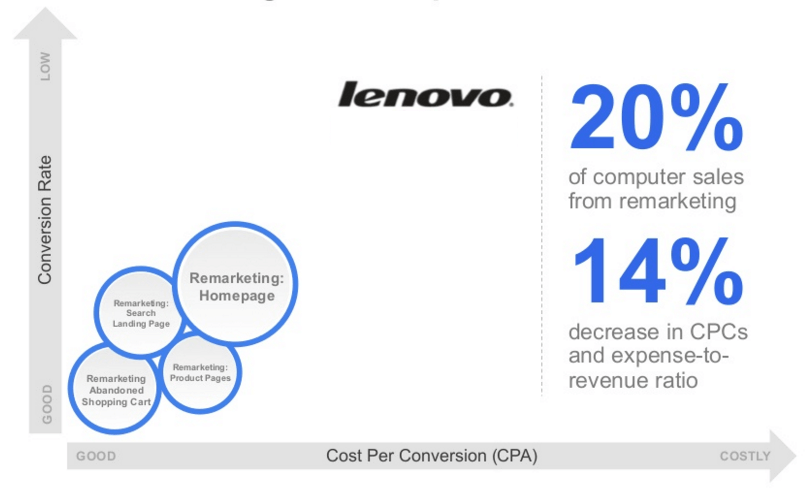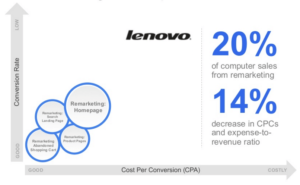 When it comes to remarketing, it's all about nurturing your already qualified leads. You can remove geo restrictions, language restrictions, ad scheduling and frequency caps to maximize your reach.
The Future of Personalized Remarketing Technology
Until now, all that we have discussed is about cookie-based remarketing. However, with Google, the possibilities don't end here. Google recently introduced a technology to create personalized remarketing messages beyond just targeting by cookies: Customer Match Targeting.
With Customer Match, advertisers are now able to target specific users whose email address matches the email address that they used to login into a Google property, such as Google Search, Gmail, and YouTube. Keep in mind that you'll need an email list of at least 1,000 addresses to get started.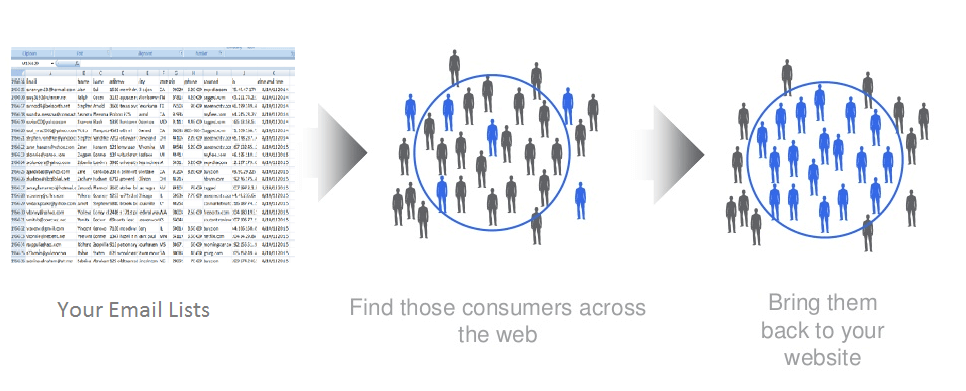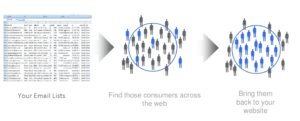 Google is exploring new possibilities in digital marketing and increasing our ability to target specific customers. To stay on top of all of these new Beta features and stay ahead of your competition, it's important to be in touch with a Google Partner agency who can give you early access to some of these cutting-edge features. The Display Guru team at NetElixir is always on top of what's happening in the display space, and we'de love to share our knowledge with you! Make sure to follow our blog for regular updates, and stay tuned for our next Product Guru blog!