A consistent blogging schedule is an important aspect of any content marketing strategy. Maintaining a blog for your business helps you craft your brand voice, update your audience with important announcements, showcase specialized products, build authority, and more! But how do you optimize your blog posts for SEO to rank better on search engines? Read below for some tips and strategies about blog optimization.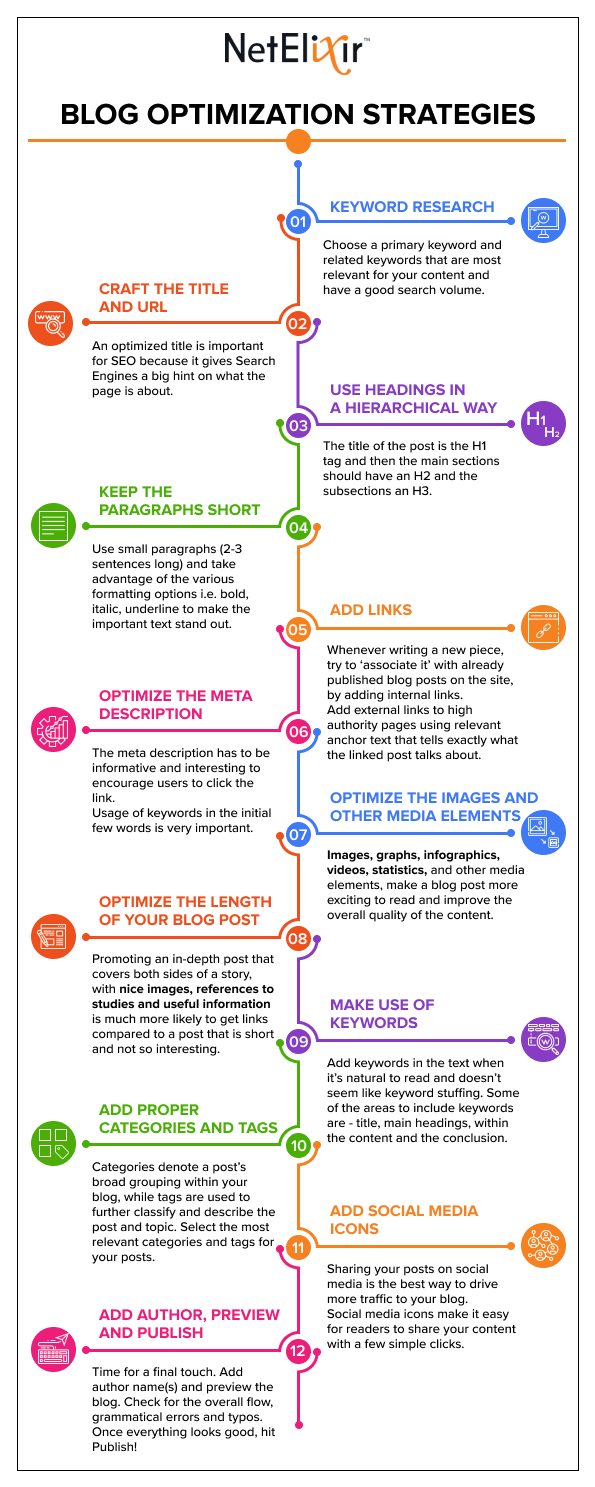 Your content strategy (this includes blogs!) reinforces every aspect of your digital marketing strategy, from social media to SEO. Don't neglect a critical component of your online efforts to engage with your audience and build authority.
Contact NetElixir to see how we can give your content the royal treatment it's been missing and help ensure your blog optimization strategy is succeeding. Email us at info@netelixir.com and ask about our content and SEO services.
Further Reading to Strengthen Your SEO and Content Strategies