Learn the ABCs of NetElixir!
Academia
It might be unorthodox to start off describing an e-commerce growth agency with academia. We can't help that it comes first alphabetically. But, academia is an important tenet of our organization, especially regarding our annual X=Experience. First held in 2013, the X=Experience bridges the gap between industry and academia. This unique event encourages attendees from all industries to rethink their growth strategies and reimagine the future possibilities.
Bose Founders
Udayan and Tulika Bose founded NetElixir in 2004 with a simple mission: to help businesses succeed online. As the company developed over the years, the idea of helping remained at the heart of the company's initiative while the NetElixir family grew beyond the two founders. 
Consumer Insights
At the forefront of any good marketing strategy is a deep understanding of the end consumer. At NetElixir, we pride ourselves on sharing our customer insights that help you find, engage, and win the right customer for your brand. Our unique customer insights help brands know the right touchpoints and the right moments to engage their prospects.
Delight
Internally, and externally, we thrive off delighting our clients and employees. Using our analytical and sociable skill sets to drive results, share insights, celebrate every win, we separate ourselves from the rest by delighting our clients and team members!
Empathy
We seek to humanize every online interaction, to remember the person behind the e-commerce metrics of sales, clicks, and impressions. Being empathetic empowers our core mission of simply asking how we can help.
FACES
Our annual FACES report, which launches each February, dives into the behaviors of high-value customers across several key retail categories. We seek to understand how these customers' online shopping behaviors evolve throughout the year by comparing pre-holiday and holiday behaviors. Our unique customer benchmark report helps brands better understand their customer personas to allow them to create more effective marketing campaigns.
Growth 
We wouldn't be an e-commerce growth agency without our core business solution: growth. Although our speciality is e-commerce, we focus on both holistic brand and individual growth. We drive sustainable and predictable results for our clients. We help small businesses to grow and evolve, as well, through LXRMarketplace, our suite of free tools, and LXRGuide, our DIY paid search management program. Internally, we empower our team members to grow their skill sets, experience, and mindset. By adopting a fail faster attitude, we encourage team members to try something new and see what they learn — whether it's from success or failure. Our growth mindset is shared by every team member
Browse through our case studies to learn how we empowered e-commerce growth across industries.
High-Value Customer
Our customer analytics technology, LXRInsights, introduces your brand to your high-value customer — brand loyalists who spend 3-5x more than average customers. We say no to winning only average customers by helping brands find, engage, and win high-value customers. LXRInsights maps the unique purchase journey of high-value customers so every marketing dollar goes further.
Innovation
Being one of the fastest growing private digital marketing agencies in North America would not be possible with constant innovation. Staying novel and relevant relies on continuous experimentation, on adopting a fail-faster mindset, and being committed to growth and delighting our customers. We are constantly innovating to learn something new and offer the best solution to our clients.
Joycons
A memorable part of our brand imagery is our Joycons. Each team member's headshot gets recreated by our Design team in the retro 8-Bit style of vintage video games. It adds a unique identifier to our team members. 
Check out our Team Page to see all our Joycons!
KEEP Philosophy
Knowledge. Empathy. Enablement. Passion. The KEEP philosophy underscores each and every action of Team NetElixir. By following these tenets, we know that our relationships and actions have a meaningful impact. Our responsible marketing helps brands meet new customers and show customers something they will love.
Learning Tuesdays
At our heart, NetElixir is a learning organization. We encourage team members to attend webinars and events and try their hand at skills that will expand their own knowledge base and further their career. Each Tuesday, our entire global team gets together to learn something new, as shared by another team member. The discussions sparked by our Learning Tuesdays session influence our innovations and research.
Metrics
As a fanatically analytical company, we love analyzing data. We rely on real-time, data-driven insights to drive results and make strategic decisions. By constantly analyzing and aggregating consumer insights and e-commerce metrics, we can stay updated and ahead of the latest online shopping trends.
NetElixir
We have been relentlessly ambitious since day one, when we had only our values and our dreams to guide us onward. We wanted our brand to be an elixir, a magical potion for all internet-based businesses. Hence the blended NetElixir, where our e-commerce magic aims to solve any problem our clients face and enable brands to achieve any growth goals they can dream up.
Onward!
Onward is our unofficial motto, shared most often as a signature by our CEO and Founder, Udayan Bose. The term is inspired by Onward: How Starbucks Fought for Its Life without Losing Its Soul by Howard Schultz. The simple word sums up NetElixir's optimistic and celebratory approach to growth, in that we strive to continually improve and learn.
Princeton
NetElixir's headquarters are in Princeton, NJ — a hometown we share with our inspiration, Albert Einstein. During our annual X=Experience, we join Princeton Tours for a walk around Princeton to retrace the footsteps of Einstein. Home is where the heart is and our heart is rooted in Princeton.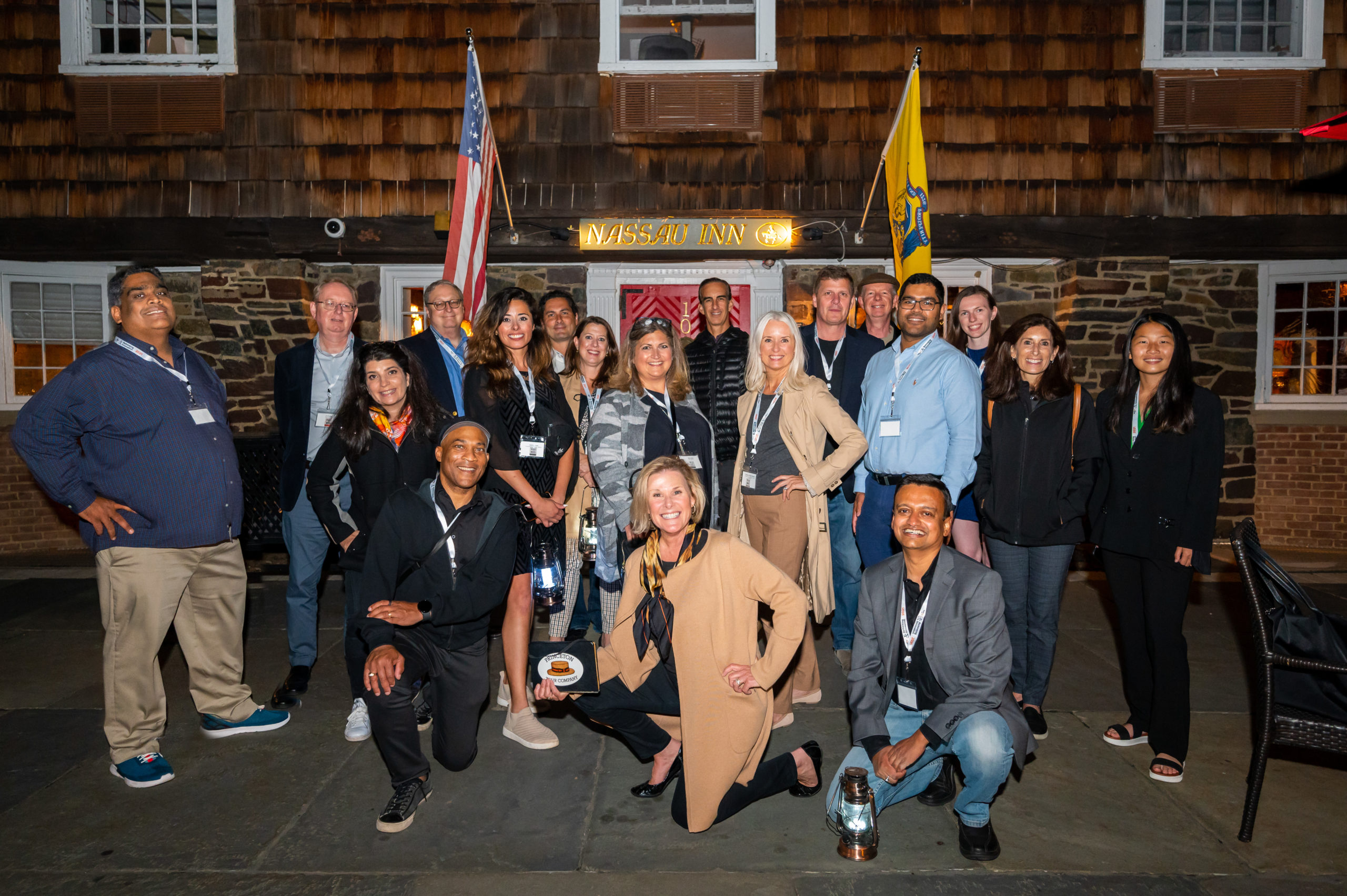 As a Princeton-based digital marketing agency, we are currently the only NJ agency to be invited into Google's Leadership Circle.
Quality
One of our core values is an obsessive focus on quality. We take immense pride in our work and delivering high-quality solutions and results to our clients. Team NetElixir makes the impossible possible through their dedication and commitment to quality. 
Reimagine
We cannot rely on the status quo of today. Instead, we must forge new opportunities for ourselves by gathering inspiration from a myriad of sources and listening to one another. Using today's insights and yesterday's learnings, we can reimagine tomorrow.
Search Marketing
When NetElixir started in 2004, we were a search marketing agency with the tagline making search work. We specialized in paid search before branching out to the full suite of solutions available today. Over the years, we have expanded our skill set and are constantly adding new solutions to ensure we can solve whatever problems our clients are facing. 
We have evolved our tagline to Search Marketing Redefined to capture the myriad ways people search for and find information online. Wherever and however your customer search online, NetElixir can help your brand own the search bar.
Trend-Mapping
While we don't have a crystal ball that sees into the future (it would be neat though), our experts are adept at reading the latest real-time data and analyzing trends. Our trend-forecasting helps our clients strategize better, but remain nimble and open-minded to seize any opportunity that comes their way. Our trend-forecasting is particularly insightful regarding our holiday e-commerce sales calendar, released annually in early September to help marketers plan their holiday strategies. 
Download our retail trend predictions ebook to help keep your brand #trending.
Udaan Foundation
Being kind and giving back drives a deeper purpose for our business. The Udaan Trust Foundation is how NetElixir gives back to the community and helps make the world a brighter place. Udaan's mission is to support the higher education of underprivileged girls in India so that they can have a chance to pursue their dreams. Currently, we are sponsoring the higher education of eighteen girls and seek to add an additional three girls each year.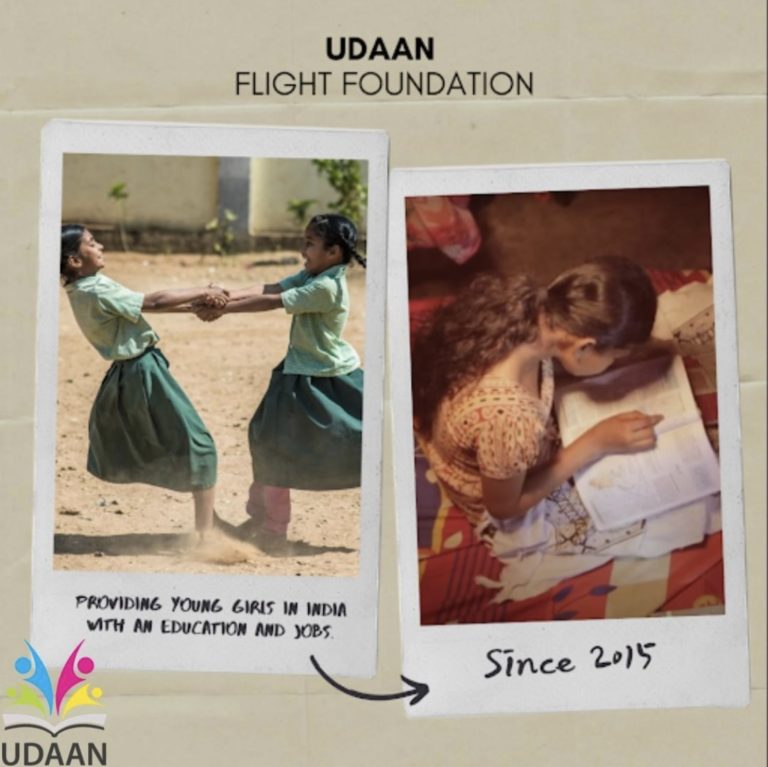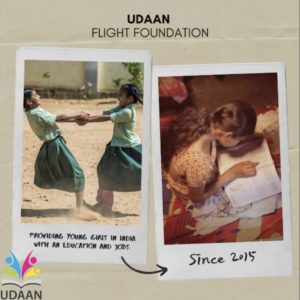 Our first group of girls have already graduated and earned job placements in top companies and we are so proud of all they have accomplished so far!
We have an ambitious goal of supporting 50 girls by 2025. Help us reach our goal by donating now!
Value
Authentic brand values connect customers with the brands they love. Our core values of respecting everyone, delighting every customer, championing diversity, and focusing on quality are the NetElixir difference.
Winning Formula
As a fanatically analytical company, we rely on formulas to drive growth and chart sustainable, predictable results. Revenue relies on quality website traffic and being able to influence the prospect's behavior once on the site. However, a crucial variable of our winning formula is the ability to fail faster. We champion innovation and experimentation to try something new and encourage our team to fail. Failures ultimately lead to more successes. 
You!
The X= symbol is more than just an abbreviation of the company or our logo. We consider ourselves a fanatically analytical company, where we try to solve for X. X can be any number of client issues our solutions alleviate. But, the most important aspect of our success formula is you! The energetic, helpful, passionate people who make up Team NetElixir are the reason we have had so much success. 
Year of Raising the Bar
2023 is the year of raising the bar for NetElixir. After a year of building, learning, and growing, we are ready to push ourselves to new heights and move forward, relentlessly, into our new chapter. We take the lessons from years past and look forward to a brighter, more optimistic future.
Zealous 
Passion and drive underlies all that we do at NetElixir. Our energetic team zealously helps our clients succeed, our company grow, and each other learn.
Originally published Jan. 21, 2022. Updated for new year and new initiatives.