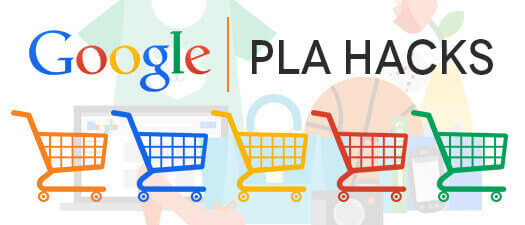 Google Shopping is a great way to get your products in front of more customers who are actively looking for items like yours. However, it's important to target the right kind of customers, and to optimize your campaigns to make sure you're maximizing the benefit you can see from using Google Shopping.
Here are our 5 recommended PLA (Product Listing Ads) strategies you can start using right now to crank up the results you're seeing from your Google Shopping ads!
Multiple Campaigns
Many campaign managers set up only one Google Shopping campaign to avoid complications, or extra work. However, the best way to manage Google Shopping campaigns is to add as many as your setup requires.
Benefits:
1. Better planned budget allotment.
2. Bidding strategy can be optimized differently for different campaigns (i.e based on location, hour of the day, day of the week, and device.)
3. Better optimized priority settings.
Granular Ad Groups
Divide up your ad groups based on a few predefined variables, such as Brand, Product Type, Category and Condition, or by custom labels.
Benefits:
1. Target more precise groups of customers
2. Maintain better optimized bids for specific groups
3. Get the best possible impression share for each of your products.
Negative Keywords, by Campaign Level
Negatives for Google Shopping campaigns can be inputted from the 'Keyword Details' tab, or through the 'Dimensions' tab. You can then add irrelevant categories, sites, gender, colour and terms as negatives at the campaign level to decrease non-profitable spend on irrelevant search queries.
Negative Keywords, by Ad Group Level
Negatives for Google Shopping ad groups can be inputted from the 'Keyword Details' tab, or through the 'Dimensions' tab. You can then add negatives for each of your ad groups to avoid cross serving customers for the same terms with more than one ad– and therefore competing against yourself for the same keywords!
Example: Bob is managing a Google Shopping campaign with ad groups divided up by brands. He sells Nike, Adidas, and Reebok products. Bob will add 'Adidas' and 'Reebok' as negatives to his Nike ad group, to avoid Adidas and Reebok searches triggering his Nike ad group, and vice versa.
Benefits:
1. Increased CTR.
2. Lowered non-profitable spend.
3. Increased high-quality traffic.
Negative Keywords, by Exact Match
Identify irrelevant, non-performing and non-assisting search queries, even if they are broadly relevant, and add them in as negatives.
Note: Add your negatives in as Exact Match to make sure you don't block out other potential relevant searches.
Example: 'Women's perfume' might not be a high-performing search query, but maybe 'Creed women's perfume' is, so if we add 'women's perfume' as anything other than Exact Match, we will lose potential relevant traffic.