Did you know that, as of the publishing of this post, there are only 72 days until Black Friday? In 2020, 45% of all digital holiday spending happened by the end of Cyber Week. According to Google's data, 23% of consumers start looking for gift ideas and inspiration three to six months in advance. So, if you're wondering when is the right time to start your holiday readiness strategy, it's now!
NetElixir is here to ensure your 2021 holiday strategy is ready to jingle with our Holiday Readiness Kit. 
Develop Your Holiday E-Commerce Strategy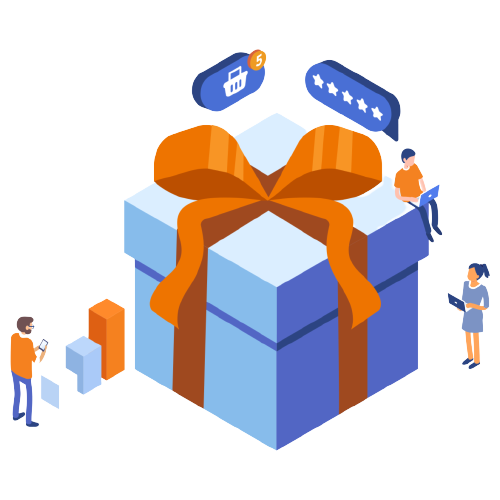 NetElixir's Holiday Opportunity and Risk Management Kit will get you in the holiday spirit with the following resources to help guide your planning. 
Holiday Sales E-Commerce Calendar
Since 2008, NetElixir has aggregated and analyzed historical e-commerce data, back-to-school sales, holiday trends, and more to develop our Holiday Sales E-Commerce Calendar. This calendar marks the anticipated online sales volume of crucial days throughout the holiday season to help marketers better adjust their budget and campaign strategy. Learn when to run your most attractive holiday promotions in order to capture customer demand and when to pivot to BOPIS options to keep last-minute customers engaged.
Personalized Holiday Consultations
Once you have your holiday calendar and begin planning your promotions, request a personalized one-on-one consultation with NetElixir's holiday experts. During your consultation, we'll review:
Where you align with industry benchmarks

How you compare to competitors

Gap analysis and growth opportunities for your brand

Shopping behaviors and patterns of your category's high-value customer

Holiday readiness best practices and actionable insights
Don't miss out on valuable insights. Request your customized consultation now for free insights into your brand.
Exclusive Deals on Holiday Solutions
Treat your brand to an early gift with NetElixir's exclusive Holiday Packs
to wrap up your Content, Design, and SEO holiday offerings. Starting at just $500 each, our Holiday Packs help maximize your website conversions and attract and engage new customers by increasing your brand awareness.
Our Content Gift Guides are 700-word blogs that highlight five to eight products or product categories. These gift guides help you build a bigger content basket, spark brand loyalty, and share your brand story. Request your gift guide now to capture the attention of consumers who are already researching holiday gift ideas.
The SEO Holiday Readiness Audit will help ensure your holiday landing pages are fully optimized so shoppers can easily navigate through your best holiday deals. Our SEO experts will also conduct a user experience audit and holiday-specific keyword research for your brand, as well as review up to ten meta descriptions, up to 25 pages for H1s and minor copy editing, and targeted product package Google My Business posts. Get your SEO audit done early so search engine spiders have time to crawl and index your page prior to the holiday shopping rush.
With our Design Services Holiday Pack, we will design branded graphics for display, discovery, social, and Amazon ads so yor brand will look its best. Our Design services also include updates to your company's Facebook page with customized badges and frames, photo retouching, and avatar and icon creation. All of NetElixir's design projects come with free A/B testing so you can better understand what makes your customers click.
Learn more about which pack is right for you.
Holiday Readiness Webinars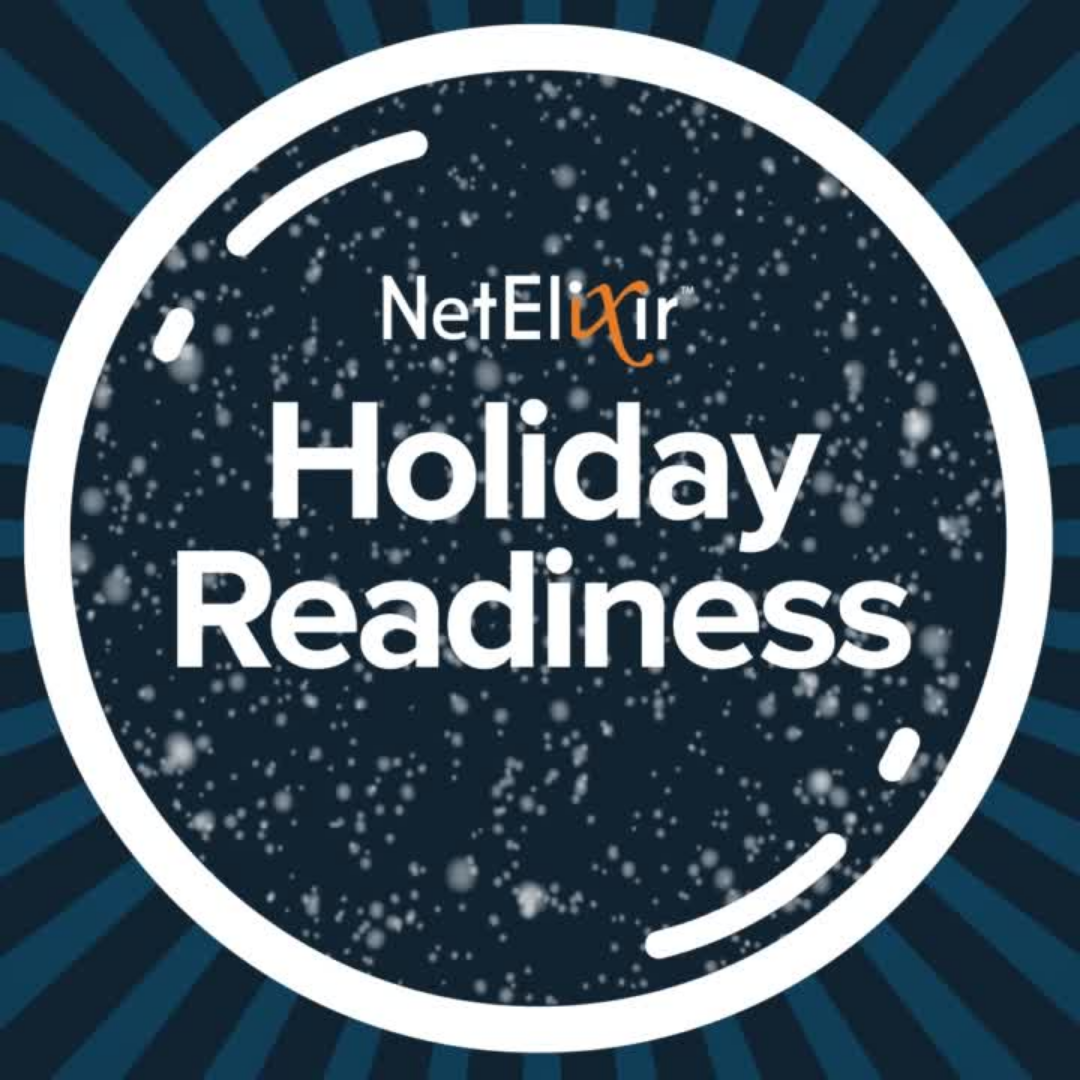 Want the latest scoop on 2021 holiday shopping predictions, e-commerce insights, and holiday readiness strategies? Join NetElixir's Holiday Readiness Webinars to learn more about:
The key online consumer shopping trends that will impact holiday shopping.

Strategies to keep the new-to-online customers you gained last year engaged with your brand.

Our predictions for prominent holiday trends.

Tips to navigate this uncertain season and how to create backup strategies.
Join us on Tuesday, September 21st for our Holiday Predictions Webinar. Later in the season, we'll recap the successes and learnings of Cyber 5 (the days from Thanksgiving to Cyber Monday) and provide actionable insights for a final drive for holiday success.
What Makes the 2021 Holiday Season So Uncertain?
Brands have had an uneven 18 months and are looking forward to the holiday season with optimism as well as some anxiety. The 2021 holiday season may very well qualify as one of the most unpredictable seasons yet. Retailers are optimistic about the season due to pent-up consumer demand, as well as a good balance between personal savings rate and consumption dollars. However, there are still concerns around the delta variant and how different regions could be impacted, which could then affect the e-commerce turnout. There's a sense of cautious optimism for the 2021 holiday season.
E-Commerce Sales Have Been Sporadic
A strong Q1 (34% Y/Y online sales growth, according to NetElixir's dataset) led many to forecast an equally strong Q2 in terms of revenue. However, consumers spent more on travel and experiences rather than items during Q2, leading to a decrease in sales. Online sales only grew about 5% Y/Y in Q2 2021. Fashion and beauty Categories have done well in Q2 and the beginning of Q3. However, other categories have either exhibited moderate or no Y/Y growth.
However, as the winter approaches, consumers may revert back to spending their budget on products again, as the weather keeps them from traveling. There are opportunities to have your products tie into experiences with the right packaging and produect description, so be sure to consider how your goods can best be marketed to different groups of consumers.
Back-to-School Sales Are Uneven
Historically, back-to-school sales have been a strong indicator of holiday season trends and demand. The demand spike started later this year (early August), but because this is a unique back-to-school season, we have yet to see the full impact the season will have on holiday sales. Within NetElixir's dataset, the back-to-school season only yielded about 7% Y/Y growth in online sales.
Early Holiday Season
Did you know that Hanukkah falls during the Cyber 5 weekend this year? A significant portion of shoppers could be looking for deals and gift inspiration before Black Friday even begins, so it's best to be prepared as early as possible.
According to Google's research, 80% of consumers expect holiday promotions this year. As such, consumers will be on the lookout for the best deals and will be searching around for products that best fit their needs and budget. Ensure your holiday landing pages and exclusive deals are prominently displayed on your website and consider adding a countdown timer for when the deals expire to drive a sense of urgency in your shoppers.
Another Prime Day?
Last year's Prime Day sales event, held in October, shifted and accelerated the holiday online shopping season. Amazon could choose to host another Prime Day in October to bolster the lackluster sales from this year's June event.
Geographic Fluctuations
As the Delta variant of COVID-19 continues to spread, we could see surges in e-commerce demand in cities with higher cases. Brands cannot adopt a uniform approach to their sales outreach; instead, marketing strategies should be sensitive to the different situations in each target region. We are in the process of developing a live tracker that analyzes the correlation between online orders, reported active COVID-19 cases, and state's vaccination rates to monitor these geographic fluctuations and their impact. 
How NetElixir Can Help Your Holiday Readiness Strategy
NetElixir is here to help you make sense of all the uncertainty so you can succeed this holiday season and beyond. Ensure you have the latest data and trends so your marketing decisions are crystal clear. Browse our resources to develop your holiday strategy and have a back-up plan to remain nimble and agile, all powered by NetElixir's latest insights.