Is your
paid search strategy

making

effective

use of Google's new

Performance Max

campaigns?
Google's latest campaign structure is a boon to marketers and advertisers, allowing you to reach new audiences, get more transparent insights, and reuse the same assets across all of Google's inventory. Performance Max relies heavily on automation that will help all advertisers successfully compete in the cookieless future. But are you getting the results you need?

If your campaigns suffer from:
Missing your target audience
Below average quality score
NetElixir can improve your campaign performance by:
Testing to find what makes your customers click
Following Google's and your brand's best
practices for optimal performance
Finding your brand's high-value customers
Let our paid search experts help you with:
Transitioning your Smart Shopping and Local Campaigns to Performance Max
Optimizing your campaigns and generating best practices for your brand
Determining your optimal budget and target audience
Don't know where to start? We can help your campaigns succeed!
NetElixir can help ensure you are comfortable running Performance Max campaigns — after all, they'll be the main campaign for the 2022 holiday season! Grow your assets, audiences, and best practices today for success tomorrow.
of paid search experience
 (we started as a search marketing agency and grew
our offerings from there!)
invested in paid search campaign management and optimization
meaning our team is trained in the latest Google solutions and updates
We have been recognized as one of Google's
FASTEST GROWING INDEPENDENT AGENCIES
and was recently invited to their exclusive Google Leadership Circle
worldwide succeed online, including: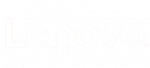 We're not just a paid search agency! Our paid search services can be packaged with:
Design for ad graphics
Analytics to deepen your understanding of Google Analytics
Content to improve your website offering for stronger conversions
Improve My
Performance Max

Campaigns