The High-Value Beauty Consumer Insights Report
Hello gorgeous! Come meet Sophia, the beauty industry's high-value consumer, and learn more about her online shopping journey.
What Is Included In This Beauty Trends Report?
Get Your High-Value Customer Insights
How Does Knowing Sophia Help Me?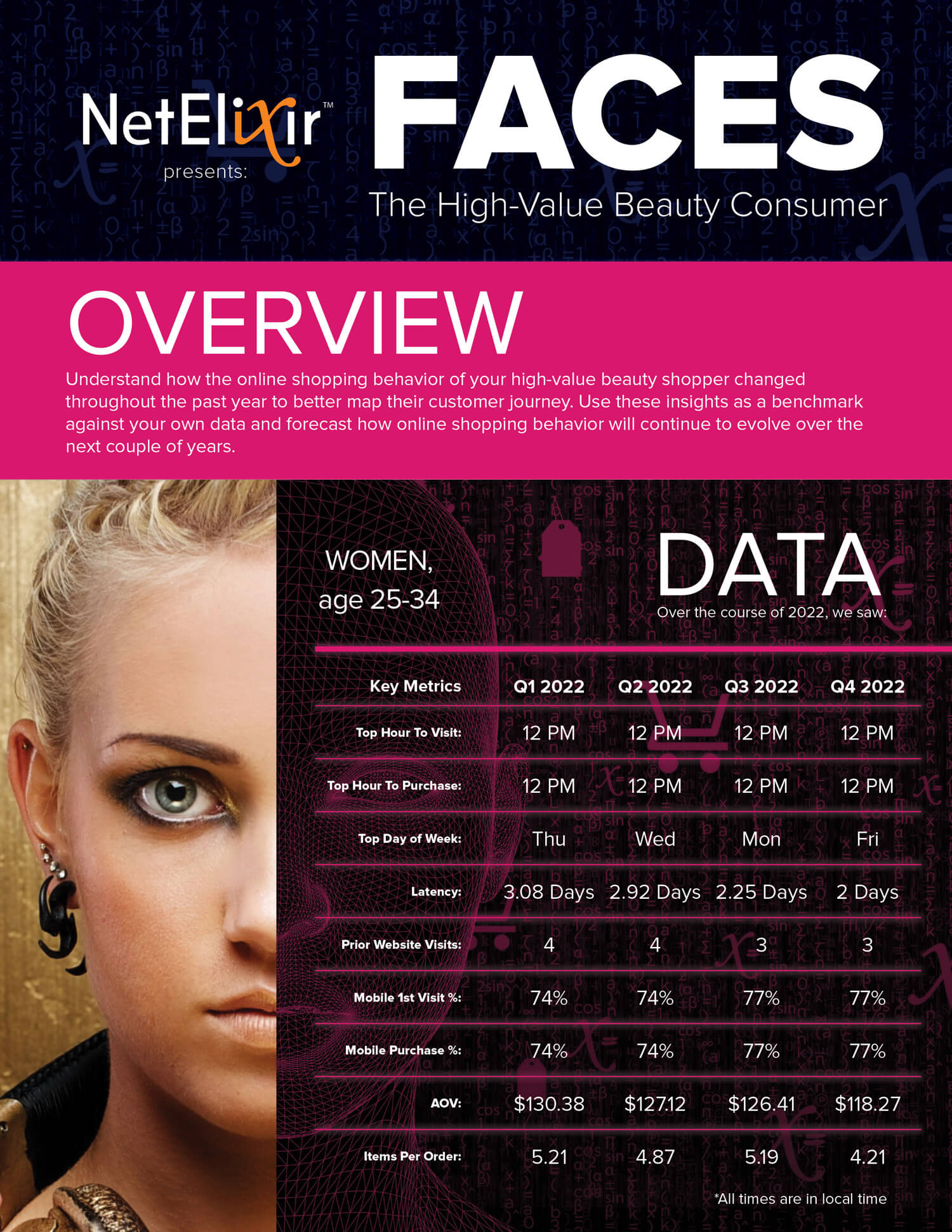 As a beauty retailer and marketer…
As a retailer and marketer from another industry…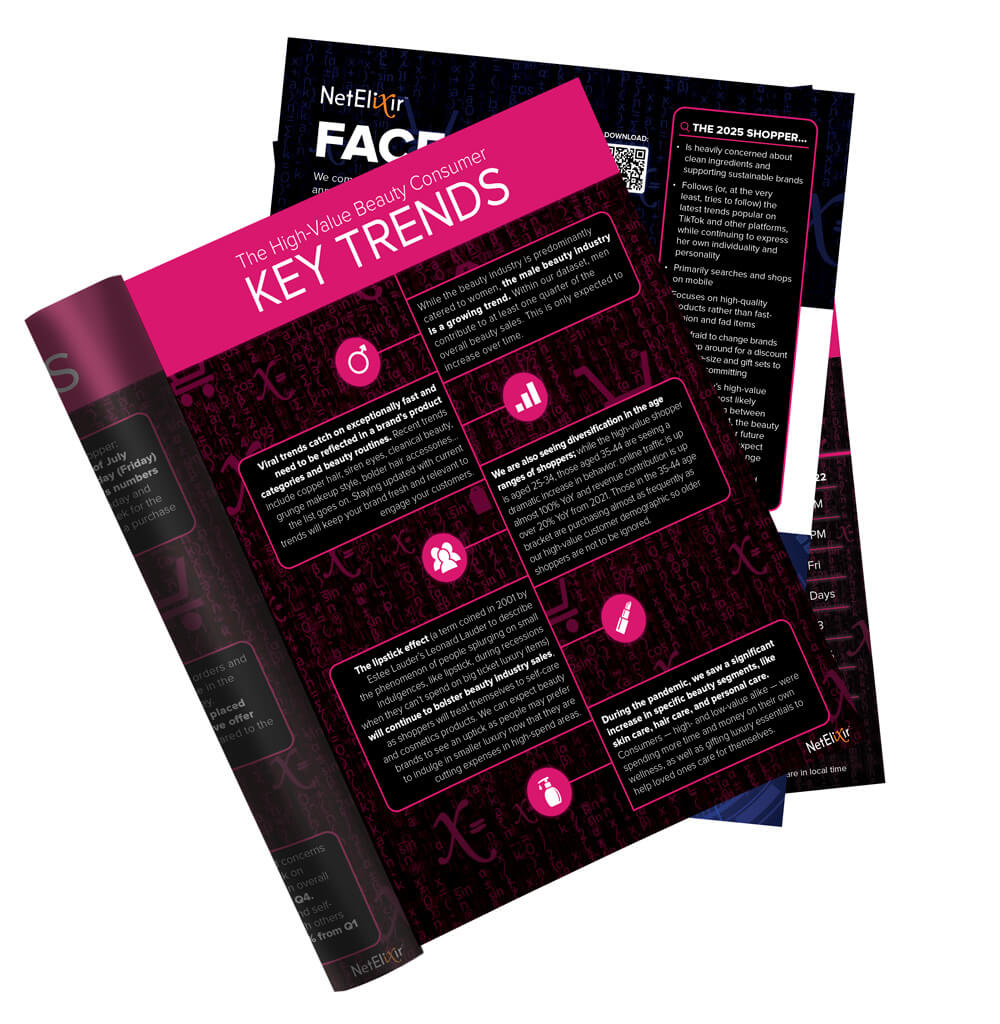 Ready To Meet Someone Outside The Beauty Industry?
Check out NetElixir's full FACES report, which details key online shopping metrics for high-value customers across industries like Pet Supplies, Fashion, Food & Gourmet, B2B Healthcare, and more!