You can earn significantly more in paid media revenue using our AI-powered digital marketing platform. For a limited time, enjoy a 2 month free trial for a risk-free investment. Find out if you qualify.
Over 600 brands have trusted NetElixir's insights, including: Get Started With LXRInsights Today:
*Terms and conditions may apply. Free trial is available only to select clients.
We maximize your ROAS by targeting, engaging, and winning your high-value customers using our AI-powered digital marketing platform. Beyond more paid search revenue, key benefits of LXRInsights include:
Control over your own data: LXRInsights operates within your owned first-party data so you're not relying on any other third-party platforms.
Ongoing audience insights: As an AI algorithm, LXRInsights is constantly learning and identifying ongoing insights about your high-value customers to better inform your growth strategy.
Pre-populate high-value audience signals: Google is now offering their own high-value customer signals to inform Performance Max campaigns; supercharge Google's signals by providing your own.
Build custom audiences: Replace Google's similar audience with a curated audience that leverages in-market, affinity, and LXRInsights data points to build your own lookalike audience for continual growth.
Pioneers in AI: By partnering with NetElixir, you're getting an e-commerce growth partner with nearly two decades of experience, who has invested years into building AI models that learn from your owned data.
AI-Powered Marketing Platform
NetElixir has been developing our AI technology for the past five years to offer you a revenue-generating product unlike anything else on the market. We're constantly improving our solution to ensure it's right for your brand's needs.
High-Value Customer Score: flexibility to determine what makes a high-value customer for your brand based on purchase recency, frequency, AOV, and product diversity
Audience Remarketing: one-click integration to add high-value audiences to your Google, Meta, and soon to be Microsoft campaigns to keep your retargeting audience updated with your newest and best customers
Shopify Integration: a seamless Shopify integration means LXRInsights' AI algorithm can share actionable insights more quickly by learning from your historical data
The Impact of LXRInsights
How Does The Platform Work?
As long as you have a product to sell online you can count on LXRI to find your high-value customers and bring them straight to your site, revolutionizing your customer acquisition and engagement strategy.
Additional Features
Predictive analytics into customers' lifetime value over next twelve months and which channels they are most likely to convert from
Forecasts which of your existing customers are likely to be a repeat buyer in the next two months
Uses machine learning to create lookalike audiences based on behavior and patterns of current high-value customers to win more brand loyalists and can replace Google's deprecated similar audiences
Identifies actionable insights to optimize your customer acquisition and engagement strategy to improve ROI
Future-proof technology relies on your first-party data to create journey maps and audiences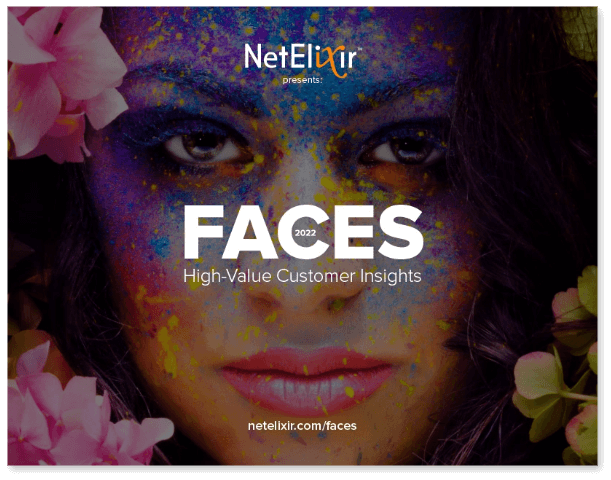 Why High-Value Customers?
High-value customers are your brand loyalists, who spend 3-5X more on average than other shoppers. By feeding high-value audience signals to your paid media campaigns, you train those algorithms to target customers who bring the most value to your bottom line. Targeting and winning high-value customers yields a 2-5% increase in revenue at the same spend.
Looking for additional full-service e-commerce solutions? Visit NetElixir redefine your search marketing strategy.