Average Reading Time: 5-10 minutes
Consumers have more ways than ever to reach your business. However, they expect their experience to remain seamless no matter what device or platform they're using to engage with you. An omnichannel approach will help you meet users exactly where they are at each step of the customer journey.
What Is an Omnichannel Approach?
Google defines omnichannel as "ensuring [retailer] marketing strategies are geared toward enabling customers to convert on any channel."
The omnichannel approach emerged to cater to a customer-centric world. Empowered by centralized data management, it strives to offer a consistent experience regardless of the channel a customer is shopping from.
An omnichannel approach recognizes critical "moments of truth" in specific customer journeys. Retailers need to match these important moments to the marketing channels best suited to address them. Consumers often begin searching for a product in one channel and end up purchasing in another. Marketers must recognize these nonlinear shopping routines to keep up.
A well-designed ecommerce site is no longer a guarantee of success. Above all, consumers want a process that is frictionless between experiences on mobile, desktop, and more. Whether they're spending $1 or $1,000, customers want to travel a smooth path at every touchpoint.
The Role of Organic in Omnichannel
According to Jumpshot, "…the CTR of organic results is nearly 20x the CTR of paid results" (Source: Conductor). However, many organic searches are now leading to no clicks. Even if you rank at the top of the SERP, that lofty position may not be translating to an abundance of clicks. As a result, conversions and revenue are replacing leads and traffic as the most important indicators.
Earned, Owned, & Paid: The Digital Trifecta
Understanding the connections between earned, paid, and owned media as they relate to your business will help you build an omnichannel strategy that works for you.
Your omnichannel strategy should be able to target different consumers via various channels while still gathering relevant KPI data. Focus on the customer and how they are able to seamlessly interact with marketing creatives whether they are organic, paid, or social.
Creating an Omnichannel Strategy
Consider hiring an agency that can help you across your individual acquisition channels: Think integrated for search, social, and marketplaces.
Stop focusing strictly on the ROI of each channel. Instead, start thinking about the ROI of different customer journeys.
Anticipate and guide customer journeys by asking these key questions:
How

could

they interact with my brand?

(Research)

How

are

they interacting with my brand now?

(Analytics)

How

should

they interact with my brand?

(Strategy)
When analyzing omnichannel data, using single-touchpoint attribution makes little sense in a world of multi-touchpoint customer journeys. Remember to use attribution that gives proper credit to all the touchpoints that played a role in securing a conversion. Viewing search marketing in silos leads to one-dimensional data that can be easily misconstrued.
A Common Misconception
Let's say your SEO team works on a specific keyword set, securing you the top three positions However, despite these positional increases, you are not seeing organic revenue growth.
If you adopt a silo view of the situation, you may conclude that SEO is not working. But consider this: could users be clicking your ad instead? Do two listings on one page actually improve your chances of CTR?
A new report in AdWords allows you to compare organic and paid clicks for specific search terms. This allows you to track whether your ads are poaching your organic clicks. You can also identify opportunities where paid search can help boost a weak organic ranking.
Top Conversion Paths Report in Analytics
This Google Analytics report gives you a better understanding of the customer journey and the many different paths customers can take in making a conversion on your site. It provides a visual representation of every distinct conversion path, the number of conversions from each path, and the value of each conversion.
Consider using the landing page as the primary dimension and channel grouping as the second dimension for more targeted insights. This information can be quite useful in planning your marketing decisions as you determine the role each channel plays in securing conversions.
Attribution Report Shows Value of Channel by Position
You can use attribution modeling in Google Analytics to compare how different types of attribution models assign a value between channels for your conversions. As previously referenced, you'll likely notice that single-touchpoint models such as first- and last-click attribution can be misleading and fail to paint a complete picture of how customers arrived at a conversion.
A position-based model offers a more balanced approach, but there are seven models you can experiment with and customize. An accurate attribution report can help you recognize the most crucial steps in the customer's conversion process.
Maximizing Profit and Growth
Consider using different tactics to support all channels. For example, you can use paid search to test which keywords will be worth going after in SEO. Likewise, use long-tail SEO keyword research to find new "high purchase intent" keyword opportunities for paid.
If you're active in social advertising and marketplaces, find where these channels fit into your customer journeys. An Amazon Brand Store is a definite must-have for gathering data as well.
Understanding Your Data
Consider the context of each data point: The channel, audience, industry, and moment is essential to finding valuable insights.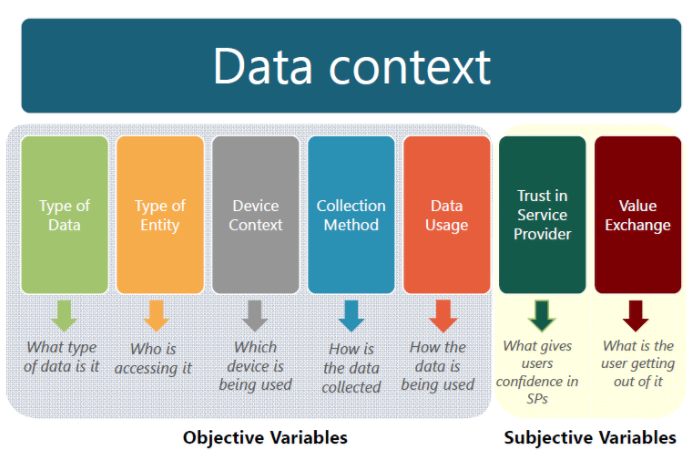 Don't Forget About Your Brand
Brand messaging should be consistent across all channels. Changing your message between channels creates unnecessary and potentially costly confusion for your customers. The visuals, messaging, tone, pricing, offers, and any other prompts must be the same across your channels.
Consider just one possible journey: It starts with organic, moves to social for reviews, enters Amazon for the price, and then ends at the website. If even one of these channels differentiates in terms of marketing, the consumer hits a marketing gap and the journey breaks.
Steps to Create an Omnichannel Strategy
Step #1: Form Your Hypothesis
For instance, if a paid campaign is performing well, you might presume the same campaign recreated within organic listings would be just as successful.
Key Considerations:
Demographics

: Understand how different groups interact with each channel.

Keywords

: Try to compare apples to apples and go after the already successful keywords from the paid campaign.

Landing Pages

: Don't make drastic changes. Keep them consistent to avoid too many confounding variables.
Step #2: Know Where the Data Lives
Use ranking data from Google Webmaster Tools for all competitive keywords. Go to AdWords for paid campaign insights. Use tools like Soovle and AnswerThePublic for trending keyword suggestions. Amazon and social platforms can provide their own data insights.
Organize this information into an Excel spreadsheet and highlight the terms you need to be focusing on.
Step #3: Run Your Campaign
When you've identified the keywords with the highest potential, begin building your campaigns. If paid traffic is going to the canonical pages you want to see ranked in organic, those pages will stand a better chance of ranking as social visibility increases, along with the possibility of being linked.
Hint: Get faster results by testing all data in paid campaigns first.
Omnichannel Strategy: Wrapping Up
Data insights and data centralization are the keys to solving retail problems. To incorporate an omnichannel strategy, you must map out the buyer's journey. Focus on optimizing each touchpoint for the customer's needs. However, make sure to maintain consistent brand messaging throughout.
Don't forget to measure vital data points and KPIs like customer lifetime value, customer profitability, and customer engagement. Each channel has to be friction-free and work together with the others to create a foundation for success.
TL;DR
In today's multi-device, multi-platform world, an omnichannel approach is essential. Understand the specific paths your customers travel and make their experiences logical, coherent, and easy to navigate at every step. Consider tactics that will improve your performance across channels, and always make sure you're correctly interpreting and applying the most relevant data.If you missed any of our #SEOWeek webinars, you can view them on-demand at https://www.netelixir.com/university/all-webinars/